Hey everyone, I haven't posted an update on my game, Nin Online, for awhile now on Eclipse.
I'll show you what we've been working on
In the fast months we've been working a lot on making do with the limitations of the engine, while creating a fun combat experience.
It's definitely a challenge, but we've been making good progress with a wide variety of Jutsus aka. Techniques.
Here's an example of a battle sequence with Substitution technique, an AoE technique (Lightning Current aka. Chidori Nagashi) and a directional AoE technique (Great Fireball Technique).
One neato feature would be diagonal/8 directional projectiles.
We've got a variety of other jutsus…
Projectiles
Stuns…
Targeted Techniques
Directional AoE
AoE
This one is WIP, but it's called Body Flickering.
Trap Items
We've also been getting an original soundtrack created by a composer called Afilion. I personally love his work.
These are some of the tracks he's been doing for us!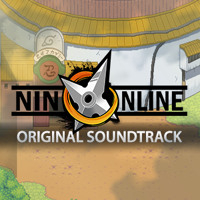 Listen to Nin Online OST by Afilion
Anyway, I hope you like what you see. If you want to see more, you can sign up on our forums to view our top secret development logs!