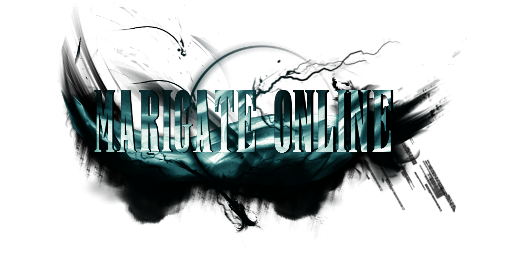 THE GUI:
Hello, I'm currently Working on a new Project called Marigate Online.
In this project we are in need of more staff members(currently 5 members).
Terro- Lead Developer-Graphic Artist-Mapper
Abyssrayel-Event Coordinator-Developer
Cepru-Storyline Developer-Mapper
Woodside-Mapper-Developer
Ancient.Last-Mapper
Previous Projects I have worked on:
! Jerrath Online
! Fallen Evolution
! Ebrowns game (never released& cannot rember the name)
! The World 2D
! Eternal Blaze
LORE: (Thanks Cepru)
The number of fiends he spawned grew larger and larger each passing day. Soon there would be no way to stop him. Baruma the king of kings knew he had no choice but to compromise. His piers sought for there to be a mass summoning which would steal beings from other worlds and place them in their own. To rip them of their past and quite possibly their future for the sole purpose of bringing down Zetou, the God of Dawn. Baruma bore no injustice but his wisdom and duty knew that something must be done.
Zetou had hatred for the world so strong that nothing but the destruction of it would quench him.  What brought this about you may ask. Negligence. Zetou had a younger brother name Baruma. Baruma was charismatic and liked by all that he saw while Zetou was hidden behind Baruma's shadow unable to be seen by the world. While the humans gave prayer and thanks to Baruma Zetou was left alone and untouched for centuries and then millennia. Through the passage of time he grew jealous of his brother and begin to despise him. Not only his brother but the world too for not appreciating his gift of dawn. "If they do not want it then I will ensure the never see it again" He cried.
This is why you are here. What path will you follow?
Feature's:
! Mining
! Smithing( with the ability to upgrade your gear-for ex lv 10 smithing can upgrade gear 1% while lv 100 can upgrade 50%)
! Fishing
! Cooking
! Tailoring
! Rebirth System:(lvl 100 =RB This will be the way advance classes work. EX: 5 RB's Mage 5 RB's Warrior= Spell-sword class)
! Fetching
! Dungeons With chests that spawn Random lvl based items upon completion.
! EOA Skills.
! Random Events, CTF, Arena, Maze, race, Lottery system, Random Boss Spawns, Warp to room were players can get a special In game currency for special items.
! PVP Tokens from Killing other players For PVP Rewards.
! Guilds with custom housing, wars,ranks,classes, and functions.
! Player housing(custom)
! Open world sandbox gameplay
! Bosses that will require parties aswell as dungeons to optimize player interaction.
! Custom Graphics
! Pets Capturing System
! Much more to come.
GUI:
!
!
Positions:(for now its free this may change in the future)
:
Developers:
! 1.
! 2.
! 3.
Pixel Artists:
! 1.
! 2.
! 3.
! 4.
! 5.
Mappers
! 1.
! 2.
! 3.
! 4.
! 5.
! 6.
! 7.
! 8.
! 9.
! 10.
want to support us?