Hello Eclipse, im try to show a Image or Sprite in EVENT DIALOG. I develop a scrl bar in Show Message ( Event Editor ), this work and save the VALUE in the server. Well my problem is in the RENDER SPRITE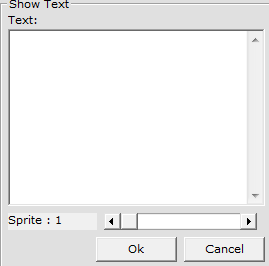 I write this in DrawEventChat, but i don't have idea how to call the SPRITE VALUE, to show my sprite :/! Please help me!
RenderTexture Tex_Character(Map.CurrentEvents), x - 5, y + 5, 64, 0, 64, 64, 64, 64
Im use Eclipse EFF.