So… Everything here is made by me, except the actual Eclipse thing of course, and the Player sprite.
Comment on what I could improve and what you like about it etc.

I will be updating this topic as I progress with my tileset.
Don't mind the crappy grass, trying to remake a more simpler tile but still make it realistic, not sure how, someone suggest a tutorial or help me!
Do not even think about stealing these things, I made them, therefore I got the copyright of them, if I see them used somewhere, you're doomed.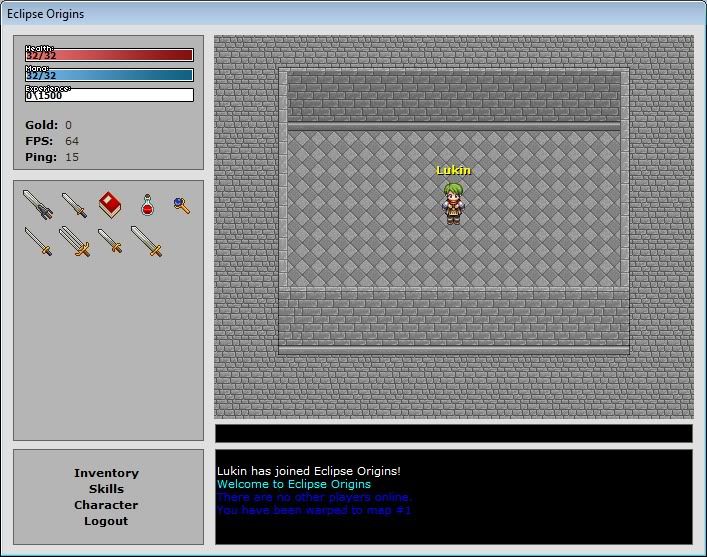 (This is not an attempt to make an awesome map, it is just to show what I've done, graphic wise. xD)