I don't think showing off is the correct term for it. I've recently gotten back into Mapping, I threw together a map with two intentions:
1. To get comfortable with Eclipse and the controls
2. To experiment with a tileset I'm not familiar with
It was intentionally small, I didn't want to dive head first into mapping again. It's simplicity is explained by in a way 'Not going out of my comfort zone'. Quite simply, last time I posted a map on Eclipse it really helped me out. To hear both negative and positive criticism helped me get a better sense of what I was trying to accomplish. Although the path itself is pretty rough, mostly because I've always found paths hard to do; I would like to hear about what I could improve on this map, I love to hear peoples opinions from a different perspective, and it's a great feeling knowing that you're actually improving one of your skills. Thanks for taking the time to read this ol' chunk of writing. Please comment openly, I am sure not to take offence.
'A simple forest path'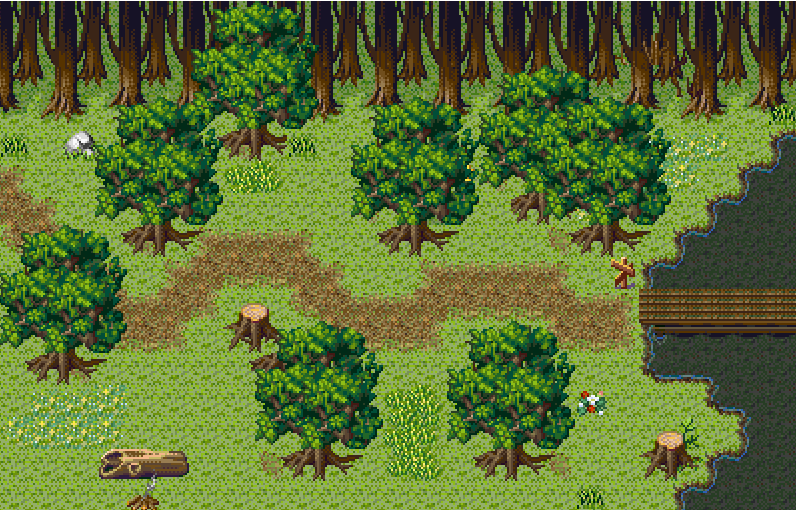 With players: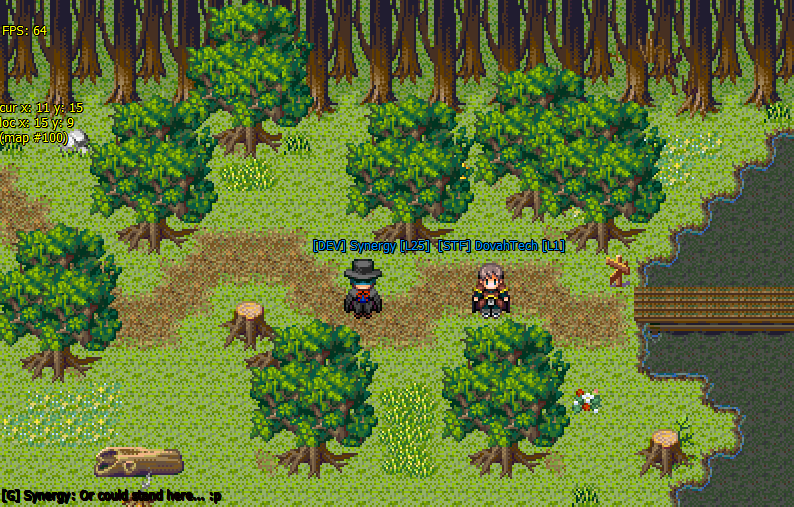 Note: This map was done for a member of the community to give them an idea of my current mapping capabilities. With the obvious judging deductions of the points I made. I don't want to hear that it's too simple or small. I know this.