So, my ordered copies of Neverwinter Nights came this morning… Now, keep in mind, I ordered them for DVD PC, as in, the usual sized game box…But, wait a minute, what's this?
(Left 4 Dead is for size comparison by the way)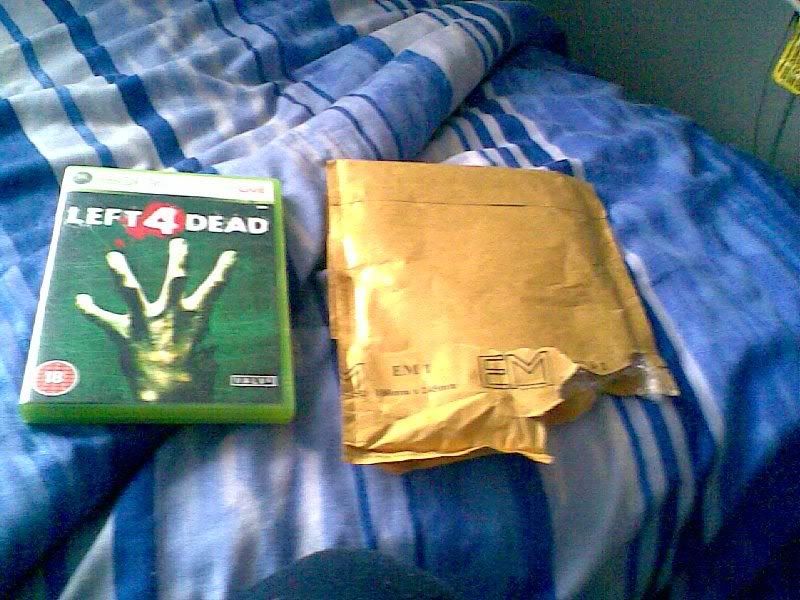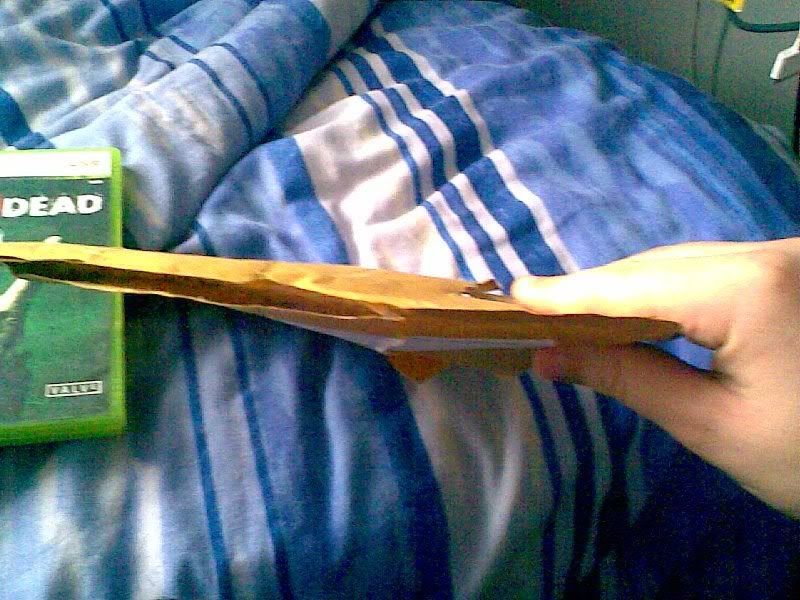 The packaging was TINY compared to an average game box. So, I thought they'd messed up the order or something, meaning i'd have to wait even longer to get it fixed up, as well as all the bother of going to Game and having it all changed.
I opened it anyway, and,
(It's ALOT smaller than it seems in this picture; the long-side of it is the length of my finger.)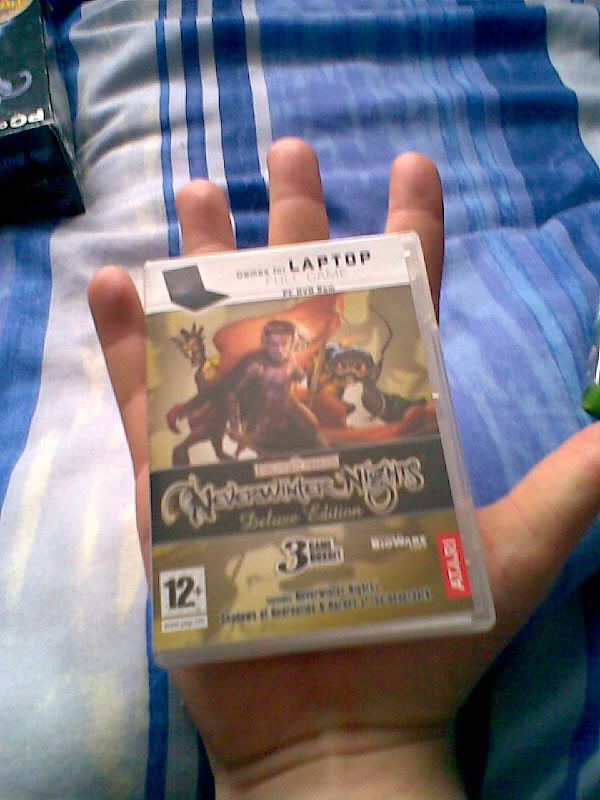 I thought it was a nintendo DS box at first, but upon opening it, I discovered it was one of those tiny discs! Three games packed onto one of these tiny things.
Epic win?