Some of you might know that I am going to chicago august 6th for lollapalooza, well, I just got updated with how much I owe from the girl I've been crushing on for years mom. $444.00. >.> I was originally told 250. So in this money crisis I am selling all of my anime box sets and manga collection. I was just seeing if anyone would want to buy any of them on here. Seeing as I have a paypal and things.
Death Note

I have 1-12, minus number 10. But I have the 13th one, explaining all loose ends in the manga.

Bleach

I have numbers 1 through 11, none of them have ever been read. I bought them, thinking I would read them but they just went into a plastic box to sit around.
Random Manga

I have 3 of the 4 Zombie Powder books, Ultra Beat maniac, 2 Jing king of bandits, and one of the second series of Jing.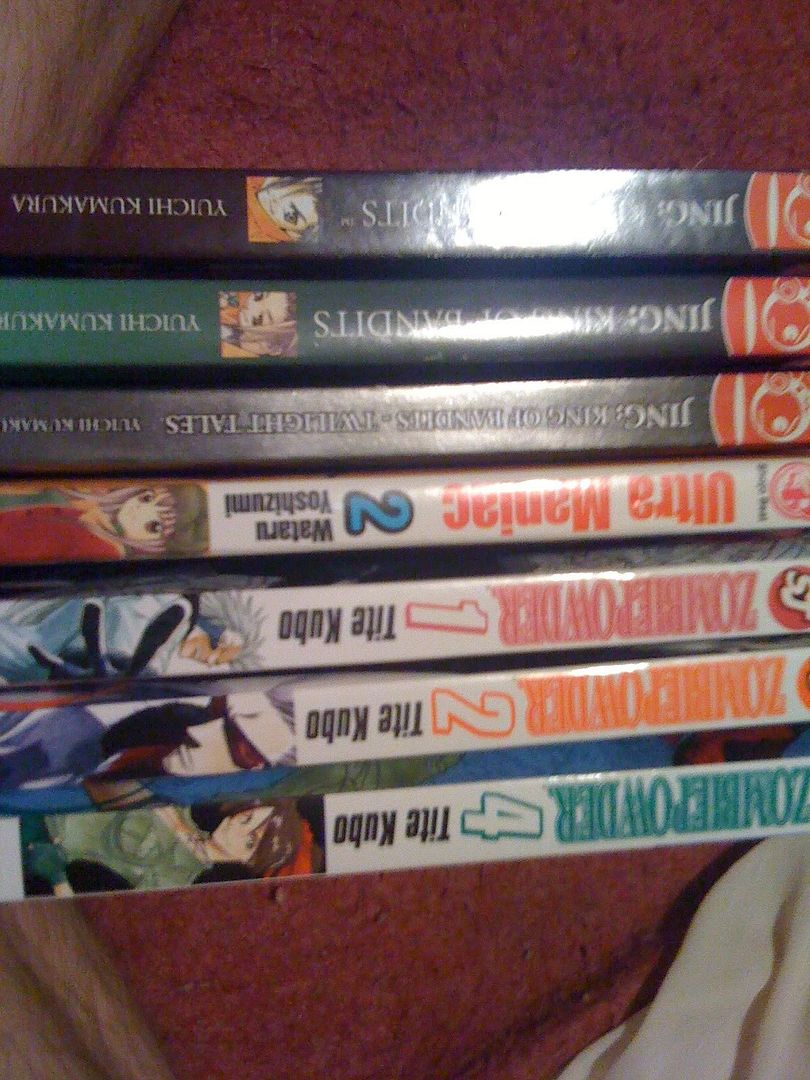 DvD Sets

I have
Dragon Ball Z seasons 1,2,3,4,5. I am not selling them separetly, due to if someone wants all 5, they will have all 5.
Inuyasha season 5
Pokemon Season 1 Volume 2
Pokemon All stars, It has 11 or so hours of pokemon fun.
Bleach Season 1.
The dragon ball z dvds are basically new, watched total of 2 times each.
Inuyasha was never touched after I had bought it.
Pokemon ones same as inuyasha, Thought I would watch them, Didn't.
Bleach was watched 1 time by my dad and then that was it.
If anyone is interest in any of these, I will negotiate a price over msn or even phone call. The phone call will have to be serious buyers only. I will accept pay pal. And these will be shipped through either Fed Ex or UPS. I have a reputable outlook on these forums, I'm not here to screw you out of money. I need cash, and I have things people might want. =].