SO I AM A Global Moderator, and I feel that Eclipse needs to be purified from the infidels. Prepare for the extermination.
Second in Command:
Abhi
Pardon-ed People List;
Sekaru
Mephisto
Vus
Budweiser
Agora
Spike
Abhi
CMFiend
Dr,Mr mrsean.
Ahri
Hao
General Awesome
Aron
Jungle
OGC Greaser, he is so handsome
Erwin
DeathTheKid
Hellad…
BeanBag
EXECUTED:
Syn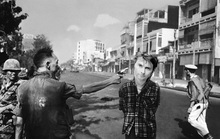 Executed for:Treason/Questioning Leader
Artix:
Executed for: Trying to overthrow us.
The Meow Crusade already conquered a city.
Our Capital is happy, we have a parade today.
Some of our posters:
Official Shop Items: