Aspereta
Backround: This is an old mmorpg that was created by Crazed Monkey quite awhile ago. They abandond this game
and created a new game called Illutia (still running) and switched owners and all new programmers.
This game is coded in C# and uses SQL Server as a Database. Everything was recreated by someone acouple years ago by a man who goes by Cypher or
Hayden. After he finished it and got some people to start playing he stoped doing anything to it and put the code out for people
to make thier own servers. All the servers have failed quite fast due to lack of knowlage for code and little modivation. Recently Cypher
changed the code so it would be broken and take actual skill to create a server, and i have fixed it!
What I'm looking for: Right now i am trying to recruit more programmers, people to help write a story and make
more maps ect.
What I expect to do to the game: As the game stands now, it is playable for acouple weeks mabey a few months.
It needs alot more work though!
1. I want to create a story and add more for the player to do besides grind.
2. I want to figure out how the game reads the graphics so eventually we can start adding more.
3. Create a website and start finding people to play.
Screan Shots!
Town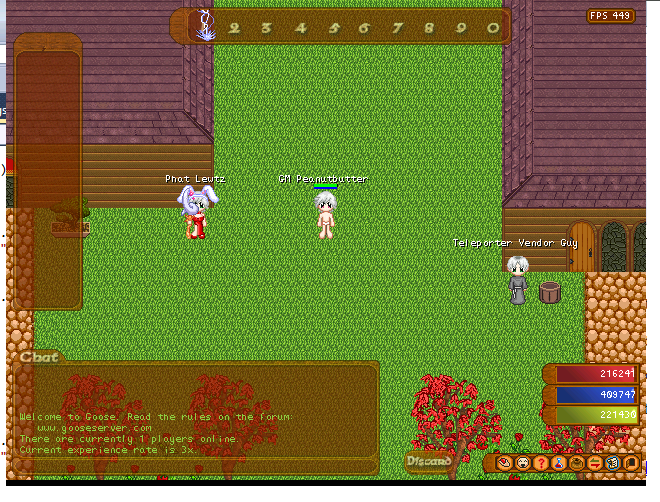 Ill have more screan shots later on.