Hello Eclipse Community
This is a Tutorial to add Multiple Characters to your account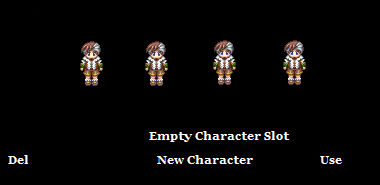 Since the tutorial will be super long, i cant post the whole thing one day.
I will post every day more and more for you guys till the Tutorial is complete.
Also remember once the tutorial is finished, it is really long and takes quite a lot of time to add and modify your engine!
I did this system the Eclipse Final Frontier Engine, but it should also work on every other engine. So dont you worry.
I will post the Tutorial in 2 pieces, first we will finish the Server-Side stuff then we move over to the Client.
The first piece of code i will Post tomorrow so i can get a bit of sleep, cause i worked on it the whole night.
If you guys wonder why i already started the thread without the code, its simply to say. I want attention!
Well… im just kidding, i already post it because of the different timezones the users have. So they already have
the information that a tutorial is coming in the next days.
Thanks for your patience
and
I hope you guys will like it.
SERVER-SIDE
(TUTORIAL IS COMING 29.05.2015)