Hello Eclipse Community,
i want to show you guys my Talent System which i have done the last 2 days. Currently the GUI doesnt look that well but im working on.
The System currently works like this:
You get every 2 levels a Talent point which you can use for talents. You can setup the Talents differently for example.
Talent 1 on the bottom you can level till level 3 you get +5 STR when you are a warrior each talent level and +5 INT when a mage
Talent 2 on the left side you only can level when got 3 points into Talent 1 and there you get for example a Skill
and so on.
You can choose between 2 different Talent-Tree's each class for the moment, to optimize your character better and make it more special.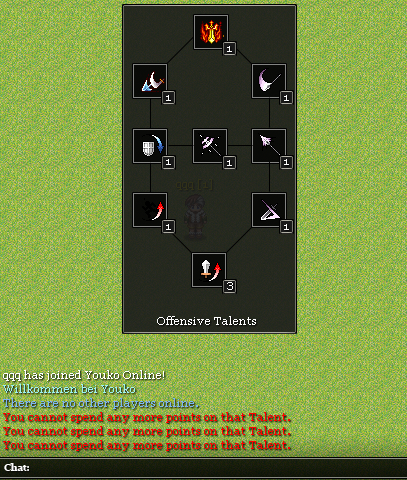 #UPDATE!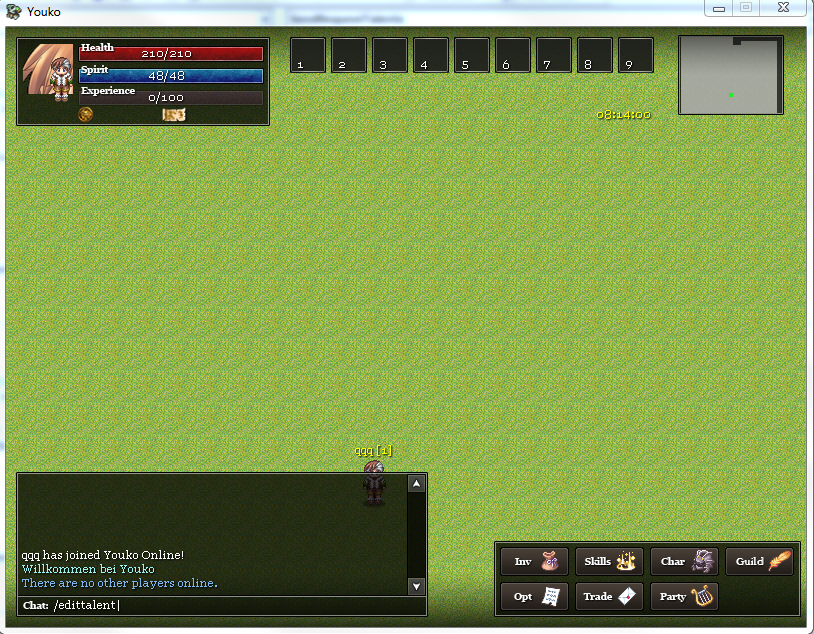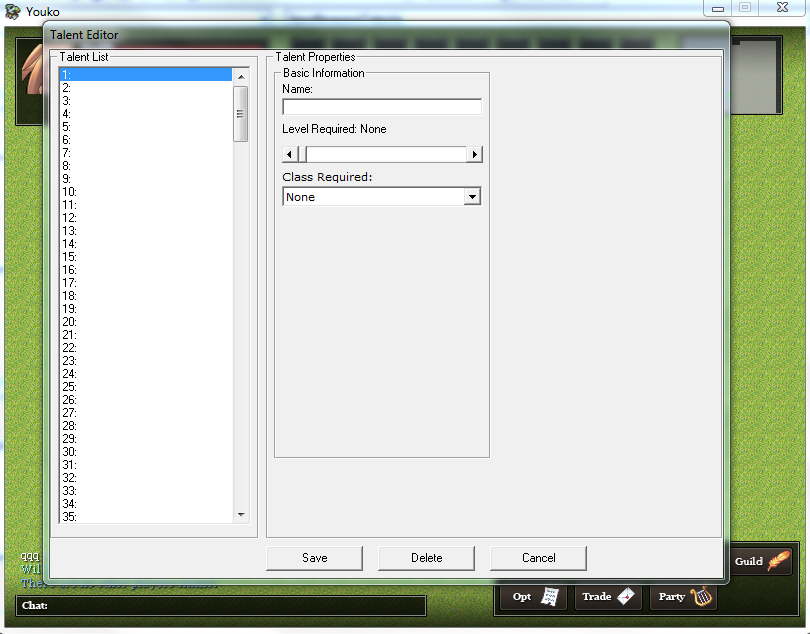 Working on the Talent Editor, the data gets correclty saved and loaded by the server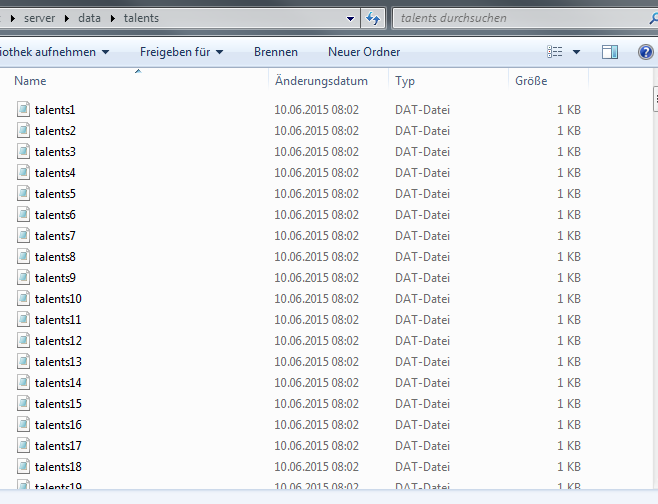 #UPDATE 2
Adding stats to the Talent, also you can give the Talent a Max Level. The Skills you create will get automaticly into the skill tree.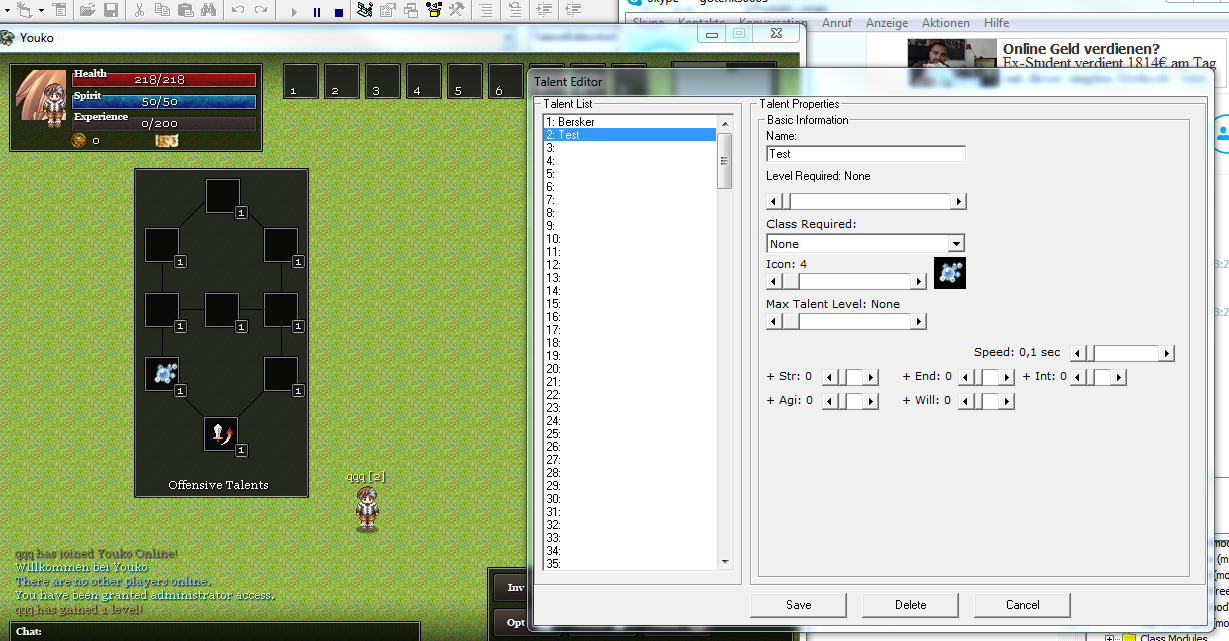 #UPDATE 3
Talent Requirement is added so your talent requires another talent to skill that. Also you can give a talent now a spell which you can learn and level up.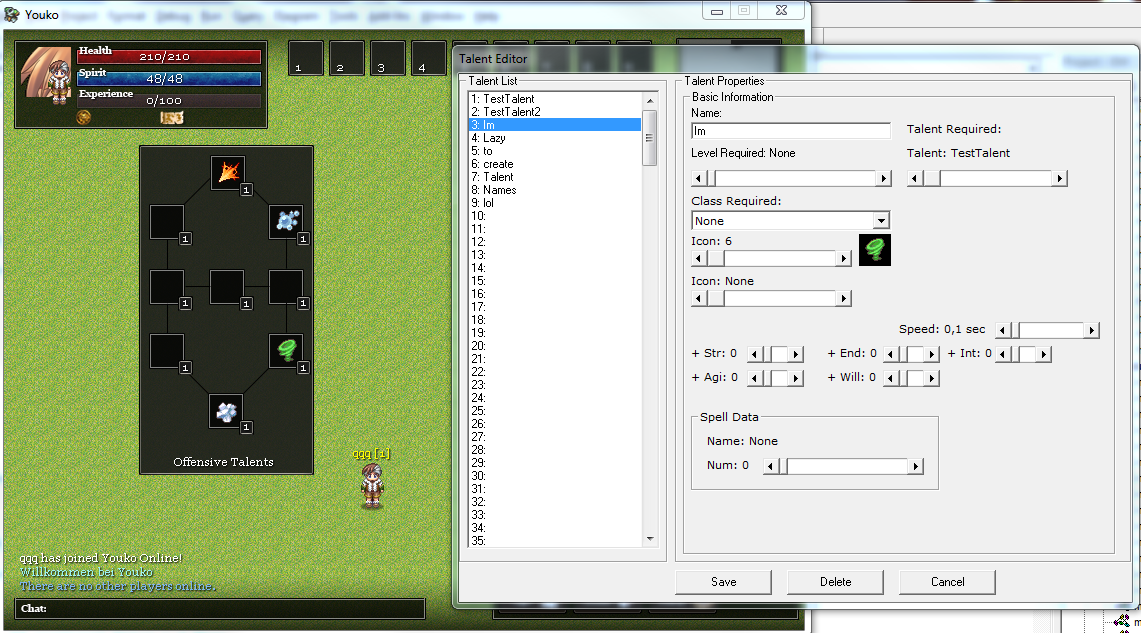 If you guys got more ideas to improve the Talent Tree i will be up for some
Greeting's