Lost and Two Dimensional
On a typical winter's eve, you lay nestled in bed with your laptop,
catching up on the latest hit television series!
Your eyelids grow heavier with each blink…
Blink…Blink…Blink…
ZzzZZzzZ…
You awake to a clatter of hooves. "A clatter of hooves?" you think to yourself. "It's not Christmas Eve yet."
Dazed and confused, you rise to gain your bearings.
"Where the hell am I?" gazing into the distance. "Are those?" you pause, bewildered, "pixelated trees?"
"I'm dreaming, only dreaming." you tell yourself.
"You aren't dreaming…" a soft womanly voice soothes your worries. "You're lost." she reaffirmed.
"And two dimensional." you reply. "Fuck."
Christmas 2015 Early Beta Now Available!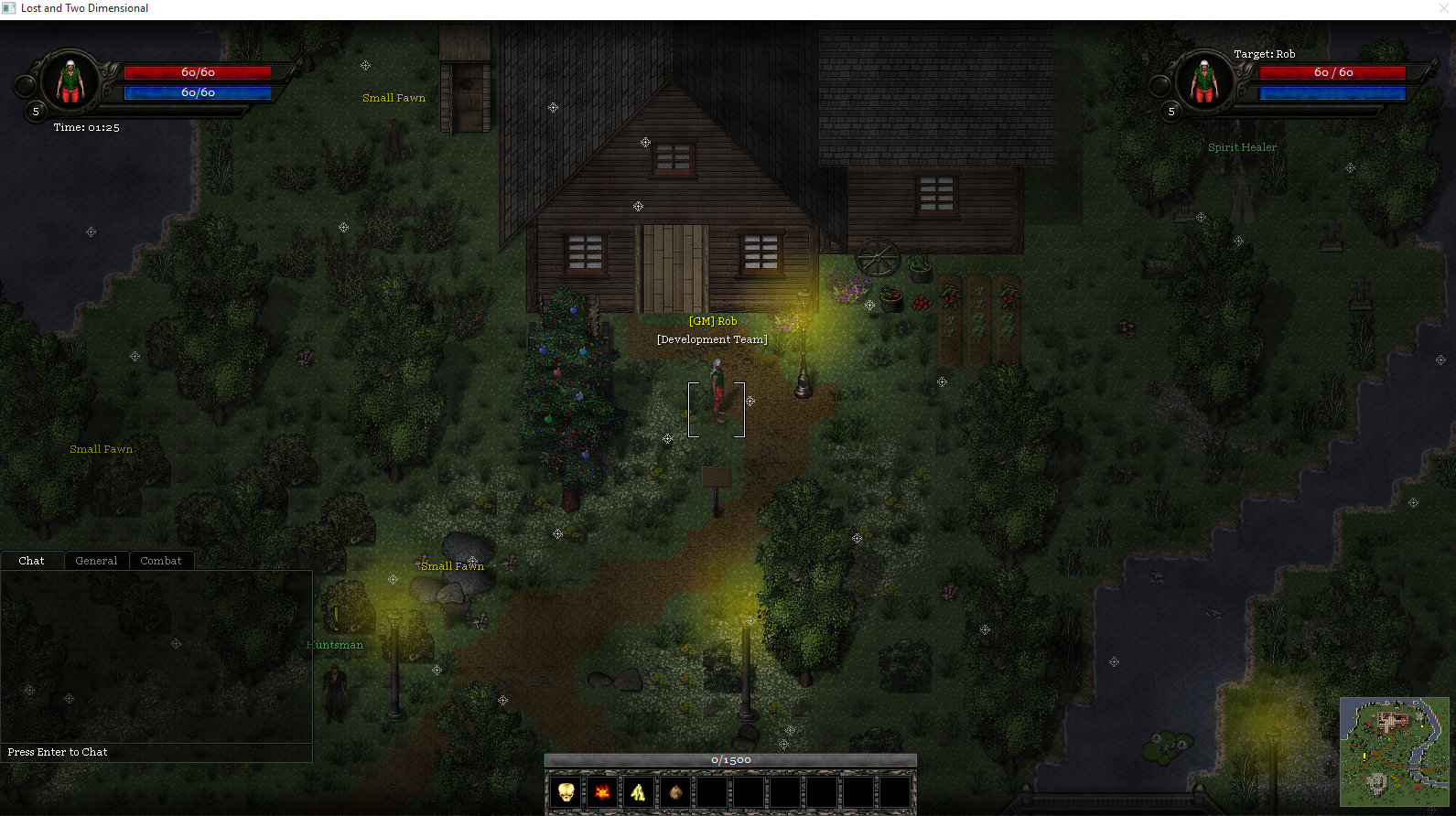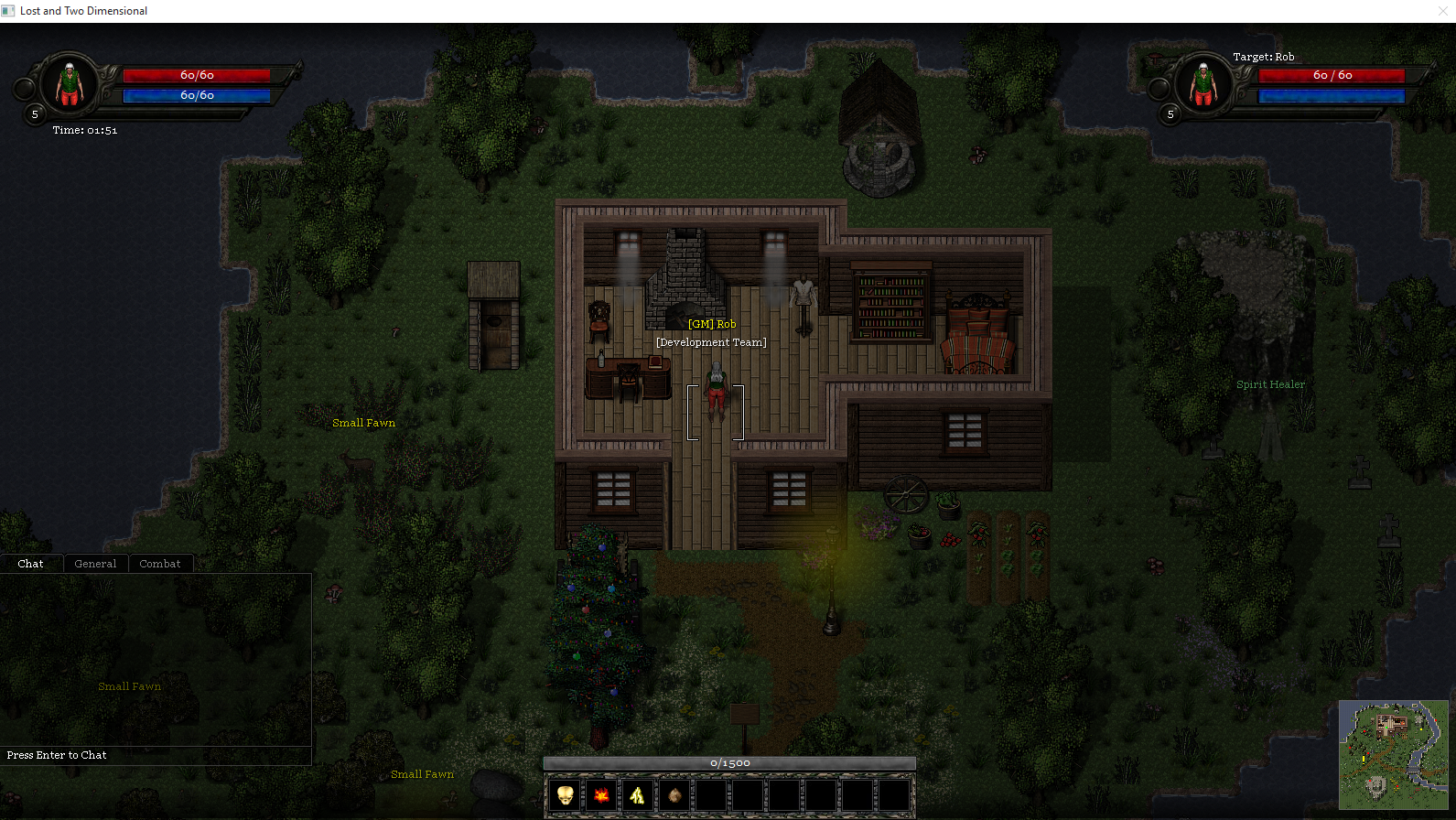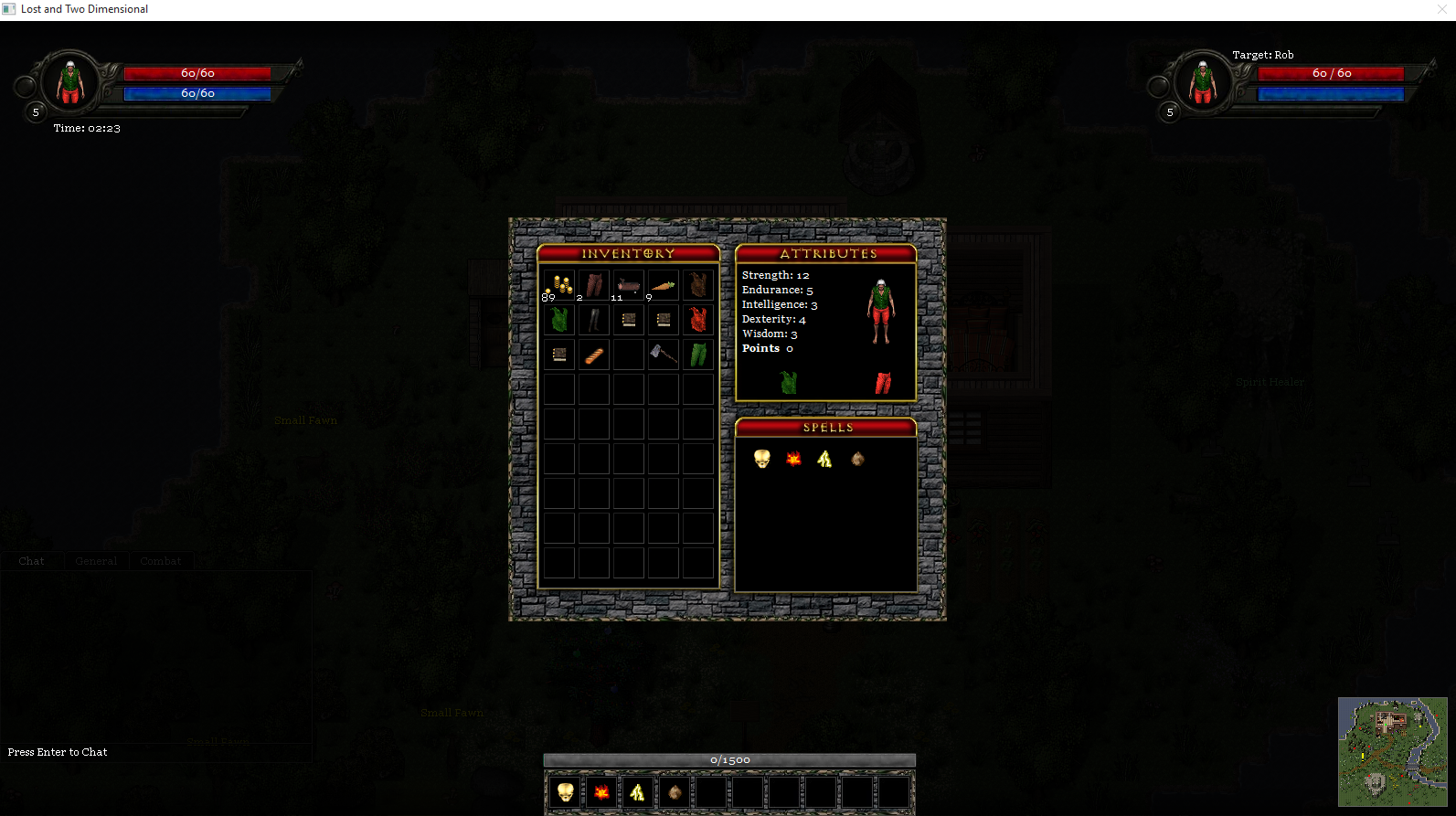 Visit us online, follow my development blog and community shoutbox!
www.lostand2d.com
Download and get started!
www.lostand2d.com/setup.zip
Help wanted? Got an interest in story design, quest dialogue, events, and more? I could always use a hand!
Good at mapping and dungeon design? I could also use a hand!
Engine Features
-Various playable window sizes at 10:4 and 16:9 resolution. (Full-Screen disabled due to performance issues at 4k resolution)
-4 Playable Classes (Warrior, Mage, Priest, Ranger)
-Large scale world with lots to discover
-Full dynamic day and night system with ambient lighting for street lights, lamps etc.
-Customizable characters + more fluid character animations (9 frame animations)
-Quests
-Guilds
-Parties
-Dungeons
-Raids
-Unique Boss Encounters (such as AoE bosses, bosses with mechanics like stuns, fears, heals etc)
-So much more!