Hello Everyone, you may have read me posting about selling my Rogue-Like Tiles prior to this topic. For now I have changed my mind and started working with Skyward Primitive to put the game together. I have created a Gui, a lot of base pixel art and have a 24/7 server host unless something goes wrong in the future. So far so good.
Ill post some pictures below and a download link to the current client. It would be fun to see some eclipsers come join in to say hello while im creating the world. If your familiar with these things I might even hire a few mappers to help around. So Please come say hello and check out my custom creation!
Client download http://awkwardarmstudios.com/roguerealms.zip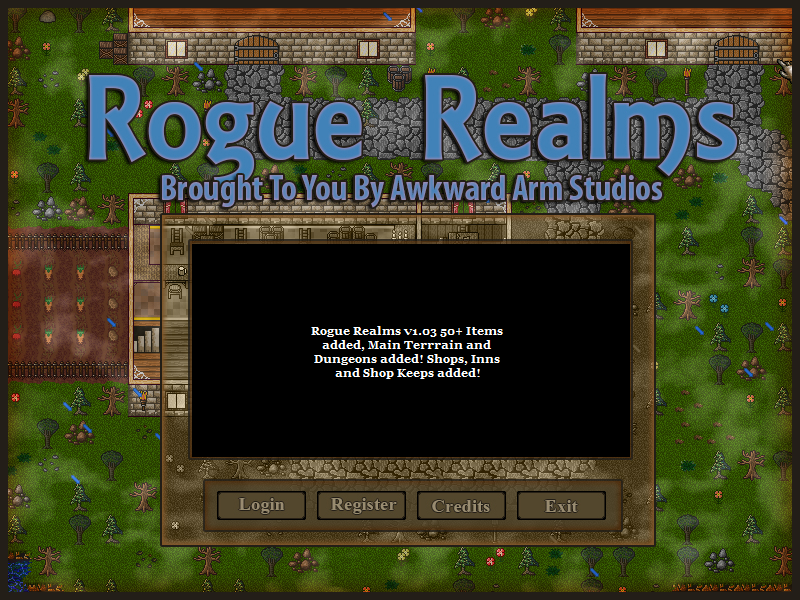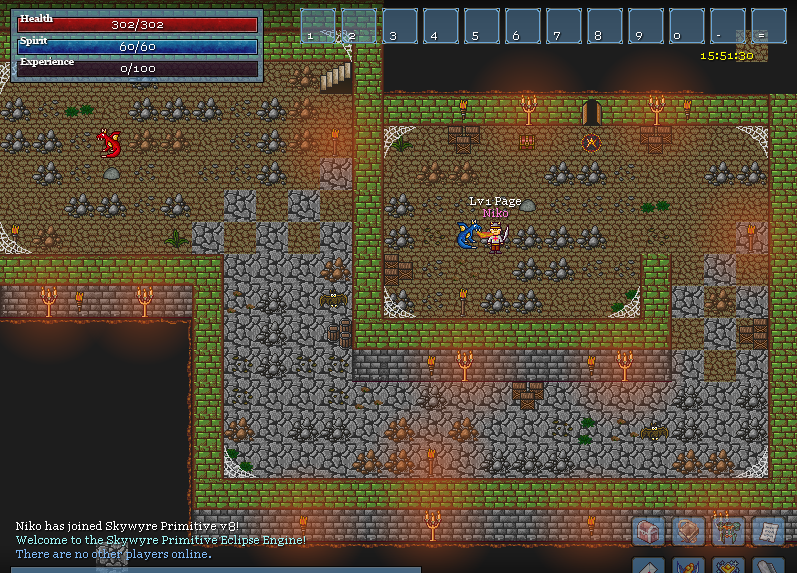 My goal is to make a fun rogue like online RPG. cool custom graphics, cool atmosphere and some friends. That is all.