Story:
The story is about 2 factions, Microsoft and Sony, they fight and fight who has the best console but none can ever decide. Now when Sony also has pay-to-play online everyone is very confused in which console is the better…
Characters:
Leonardo no-oscario:

He's the great hero of falador and have dedicated his entire life to save princess kenny from the evil power of Microsoft.
Princess kenny:

Princess kenny works for Sony to try and destroy the evil company called Microsoft. You will be able to do quests at her castle to progress your character.
Derp face: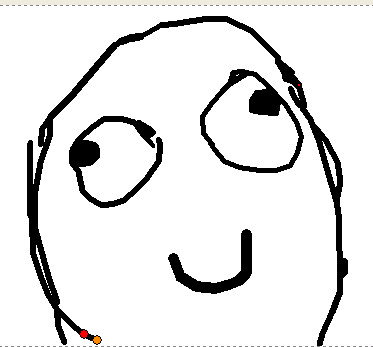 Derp face is a normal villager that lives in the village of Falador. He's a regular farmer that you can go and buy potions from.
Remember the characters is only story-based in this game. You can choose between 2 factions. Microsoft or Sony.
Classes:
Warrior - Based off strenght and dex. Strenght will make the warrior stronger and dex will give it better accuarcy
Bowman - Who the fk even plays this class?  :huh: :huh:
Derp - Derp is the strongest class, it can shoot lasers from its mouth dealing 10,000 true damage no matter what level it is.
EARLY ALPHA SCREENSHOTS + videos:
World map:

Character creation:

Fighting:
https://www.youtube.com/watch?v=UNtOI5RzCek
I've really tried to make the fighting as good as possible. The character in the green hat is using the Derp class which makes him super overpowered and the fat kid is using the class Bowman which makes him very weak. Picking the bowman class will make you fat and will give you 3 taunts which you can use against your opponoments. This is to balance the game out so the derp class wont be super overpowered.
DOWNLOAD:
So after reading this wonderfull post you wonder, where can I download this MMORPG?
Well, no further delay! You can download the MMORPG right below here:
http://www.mediafire.com/download/eo0b7maenqmlzwn/Dungeons+of+Sony+ALPHA+BUILD.exe