Ok so my arcade table that I posted earlier finally broke. I ended up taking too much support out of the table and since it was cheap Ikea furniture it collapsed on itself.
So now I'm starting on a new project. I am building a pedestal arcade cabinet. Im going to have a tv mounted on my wall and you stand at the pedestal to play the games. It is not finished yet, but i'll get pics of it when I'm fully done. For now here is the build process.
I cut all of the wood with a jig saw. I'm pretty impressed with how well it came out considering a jig saw is a squirrely saw. 
It will kind of look like a tank, and it's built like one too.
Sorry for the large pics… i usually use spoilers, but i was too lazy this time.
Here is the inside of one of the "tank" tread feet things.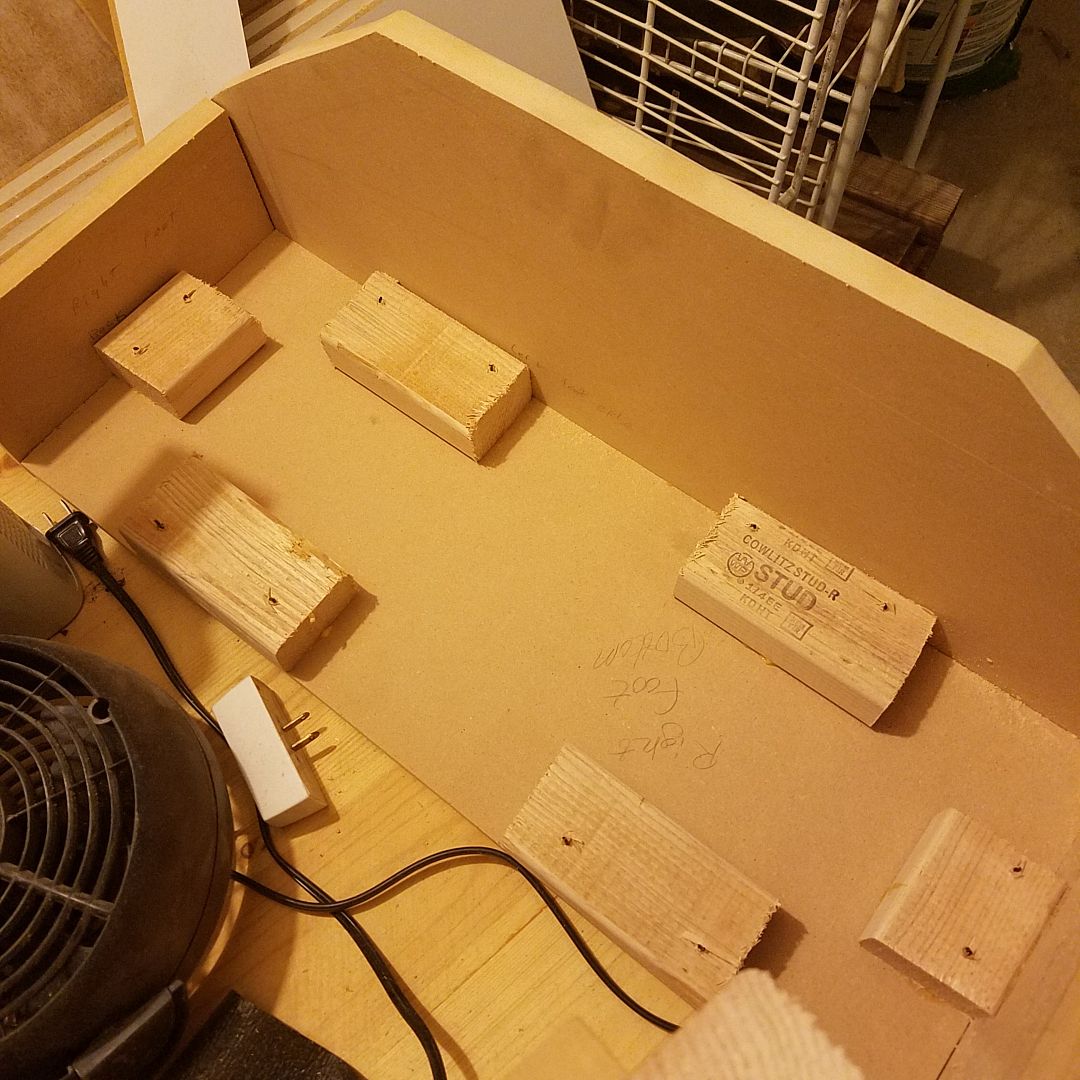 Here is the back (which i scrapped) and bottom of the center column… plus more wood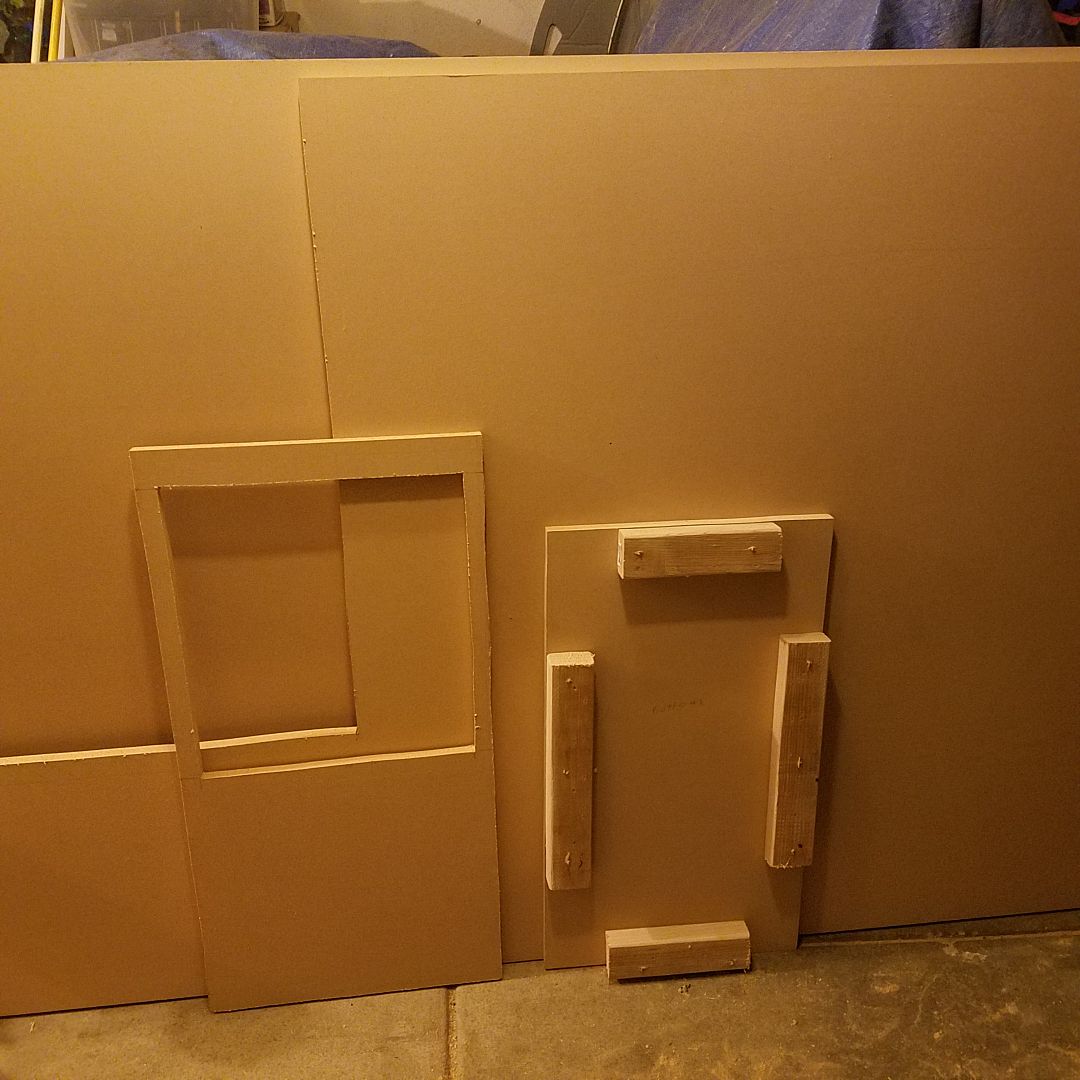 Here is the side panel of the center column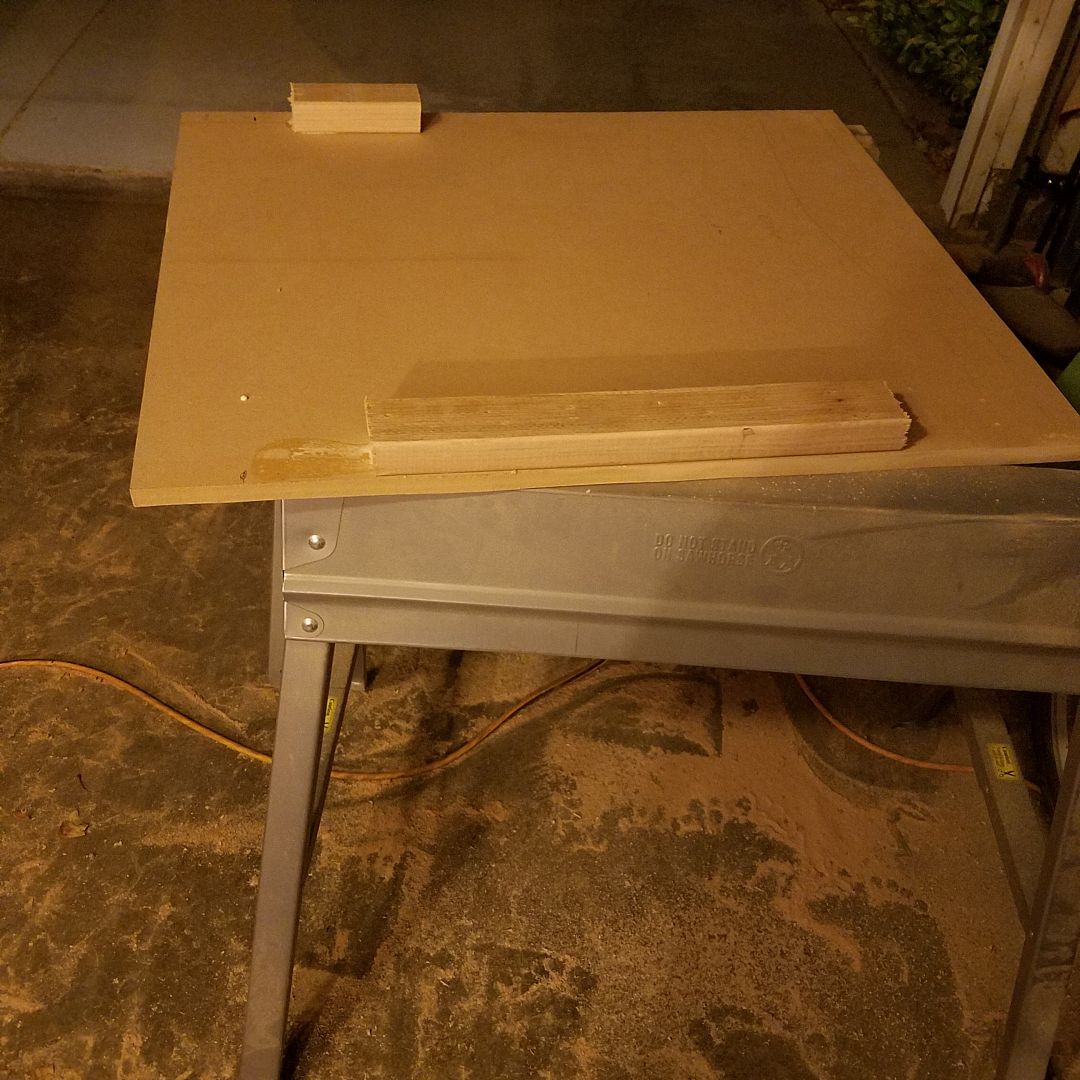 Here is the side of the foot thing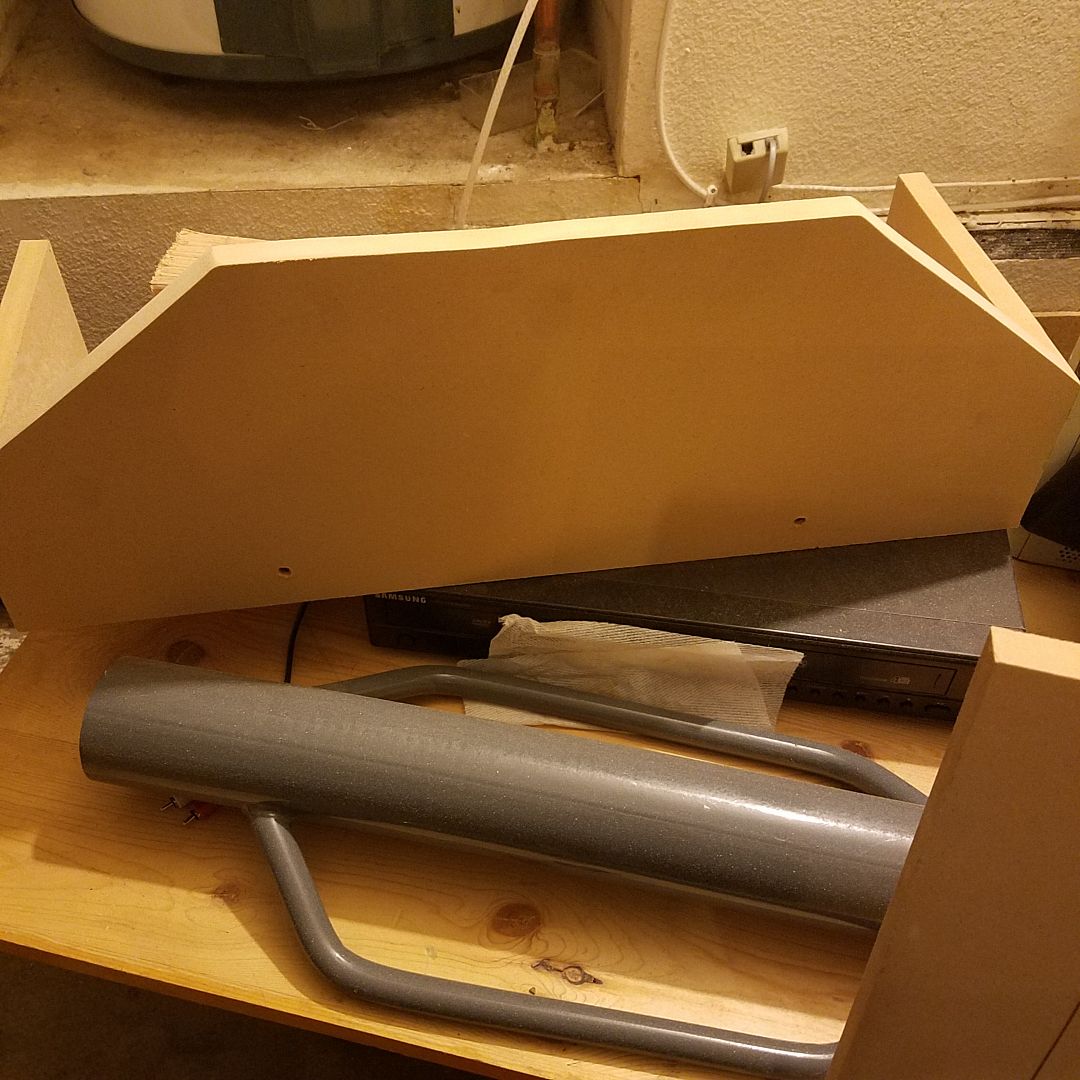 Attaching the foot to the center column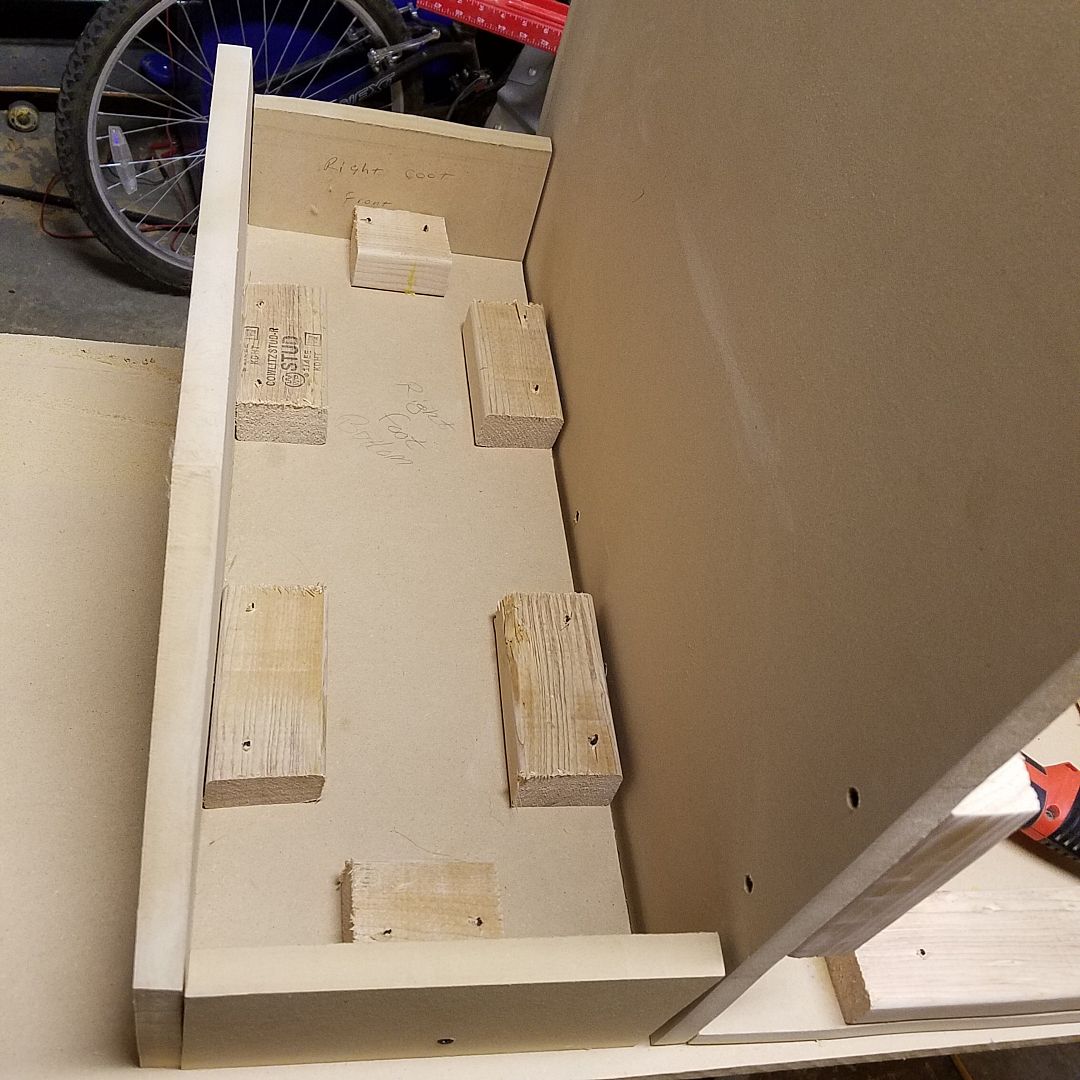 Another view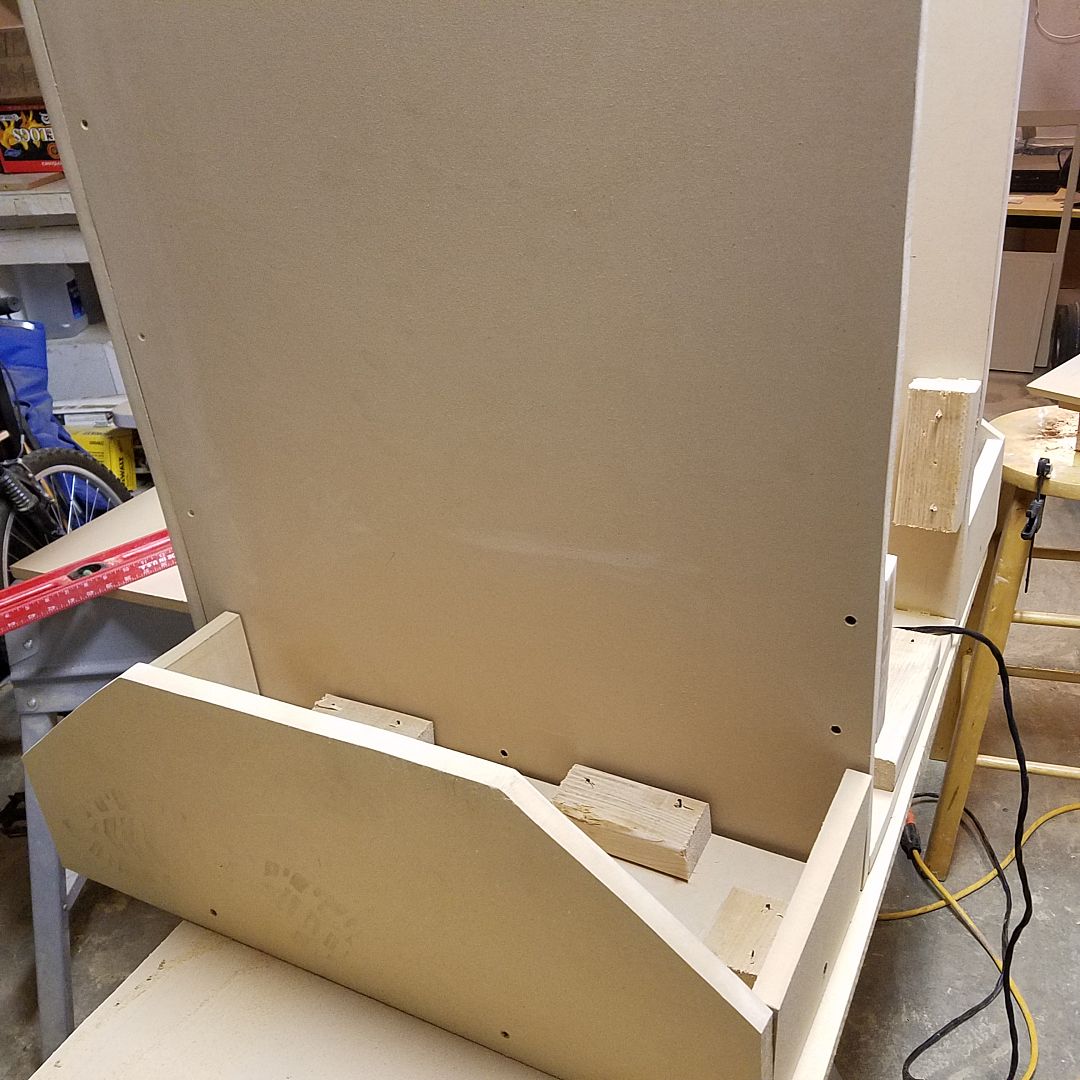 Here is the foot thing with it's top on.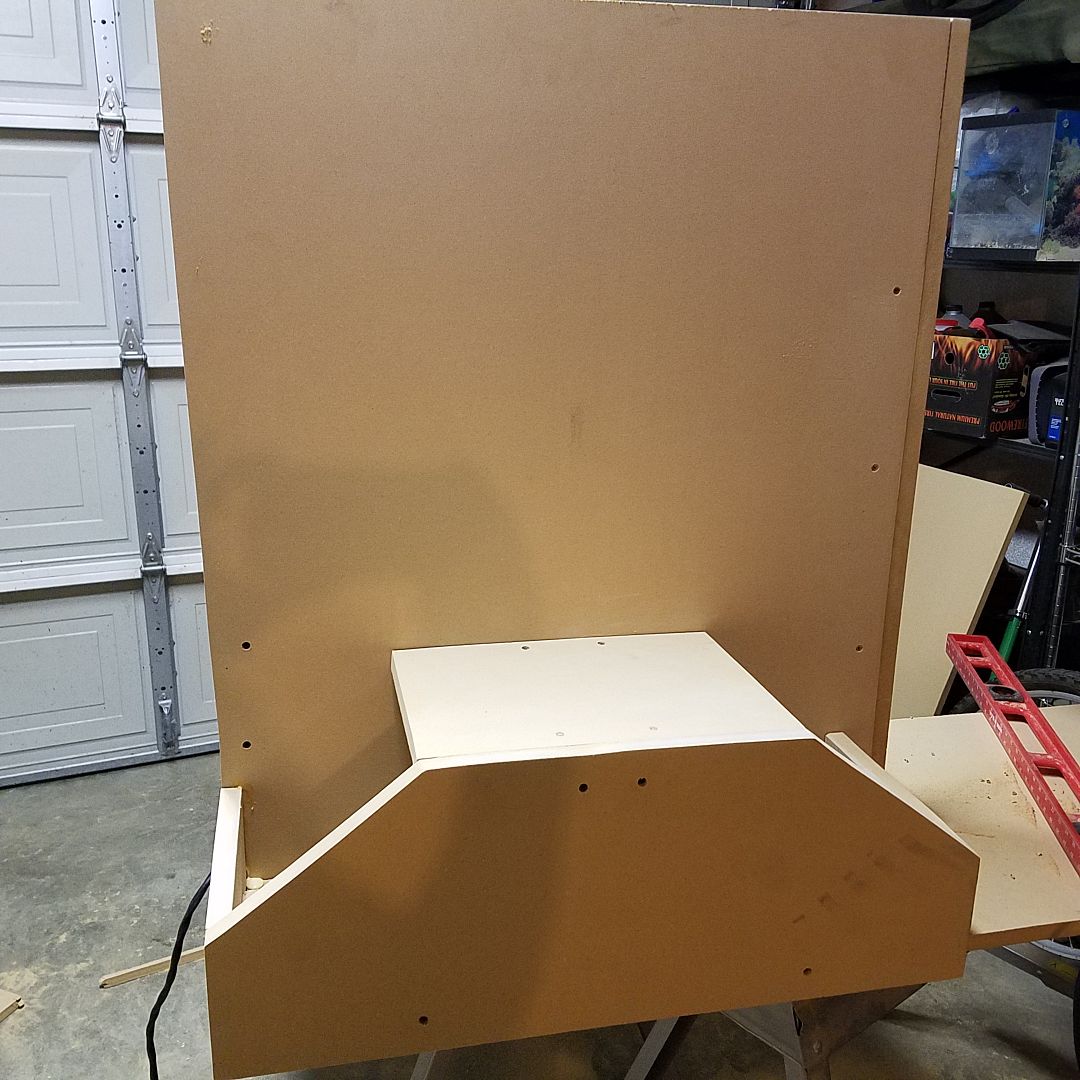 Inside of the foot thing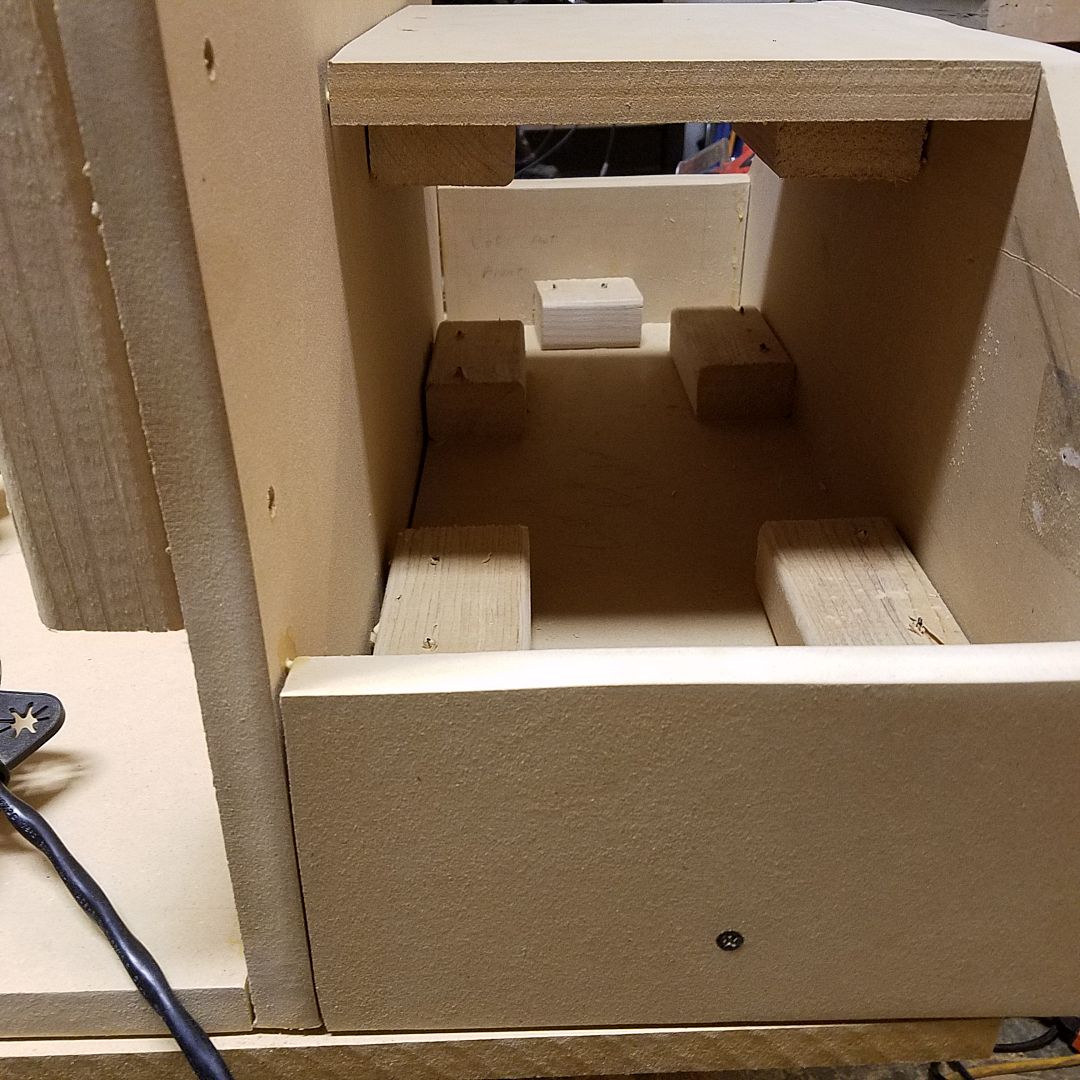 Inside of the center console. This is where the computer equipment will reside.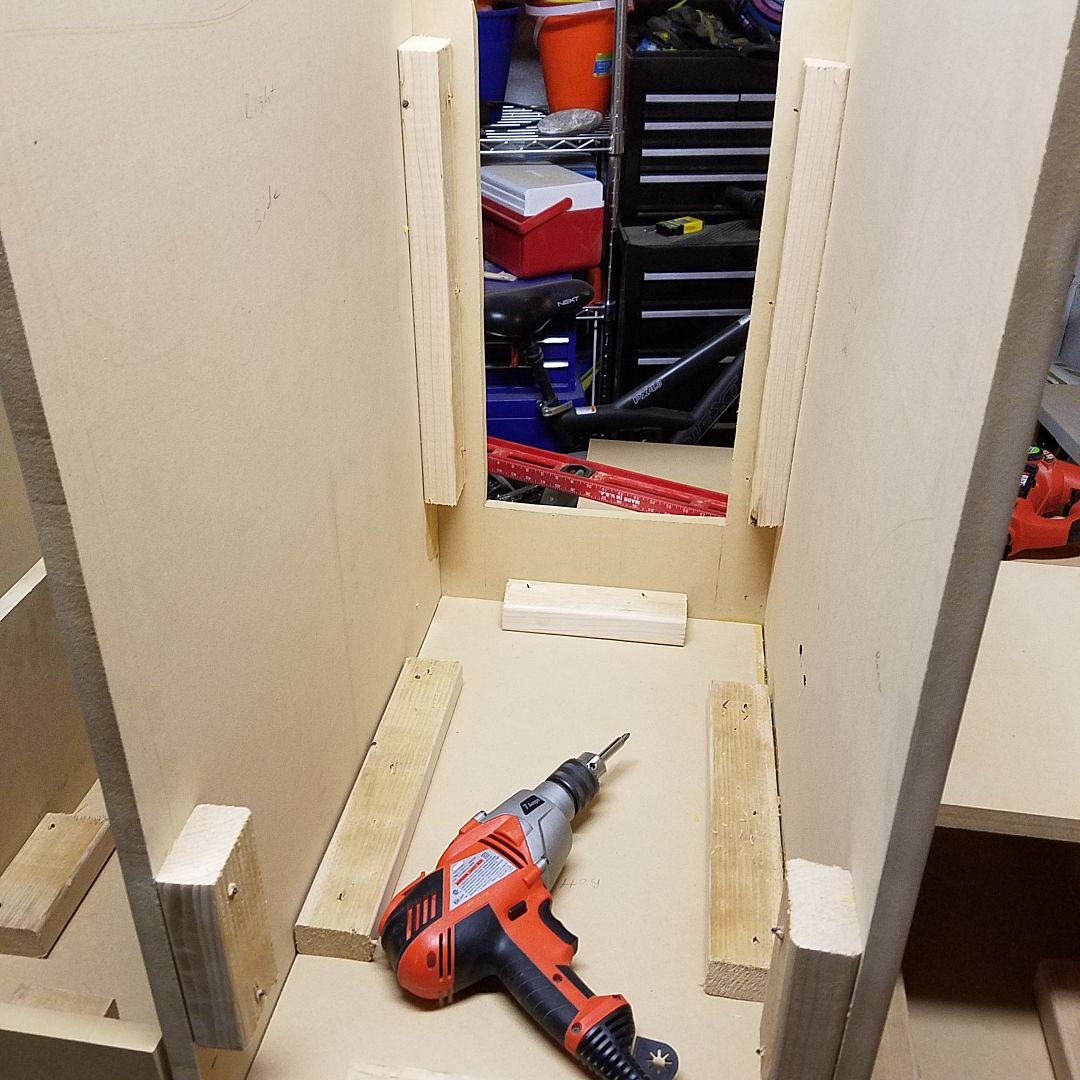 I did finally get the feet finished. I just need to put the back on the center part, and build the control panel part.
When it is done it will look similar to this.