So here is a pond that I built. I've had the pond liner forever, but never really did anything nice with it.
My pump is just a small fountain pump so it doesnt give a lot of pressure to make my waterfall that big, but it's still pretty nice.
Not sure if this is at dusk, or the flash was really bright on the camera.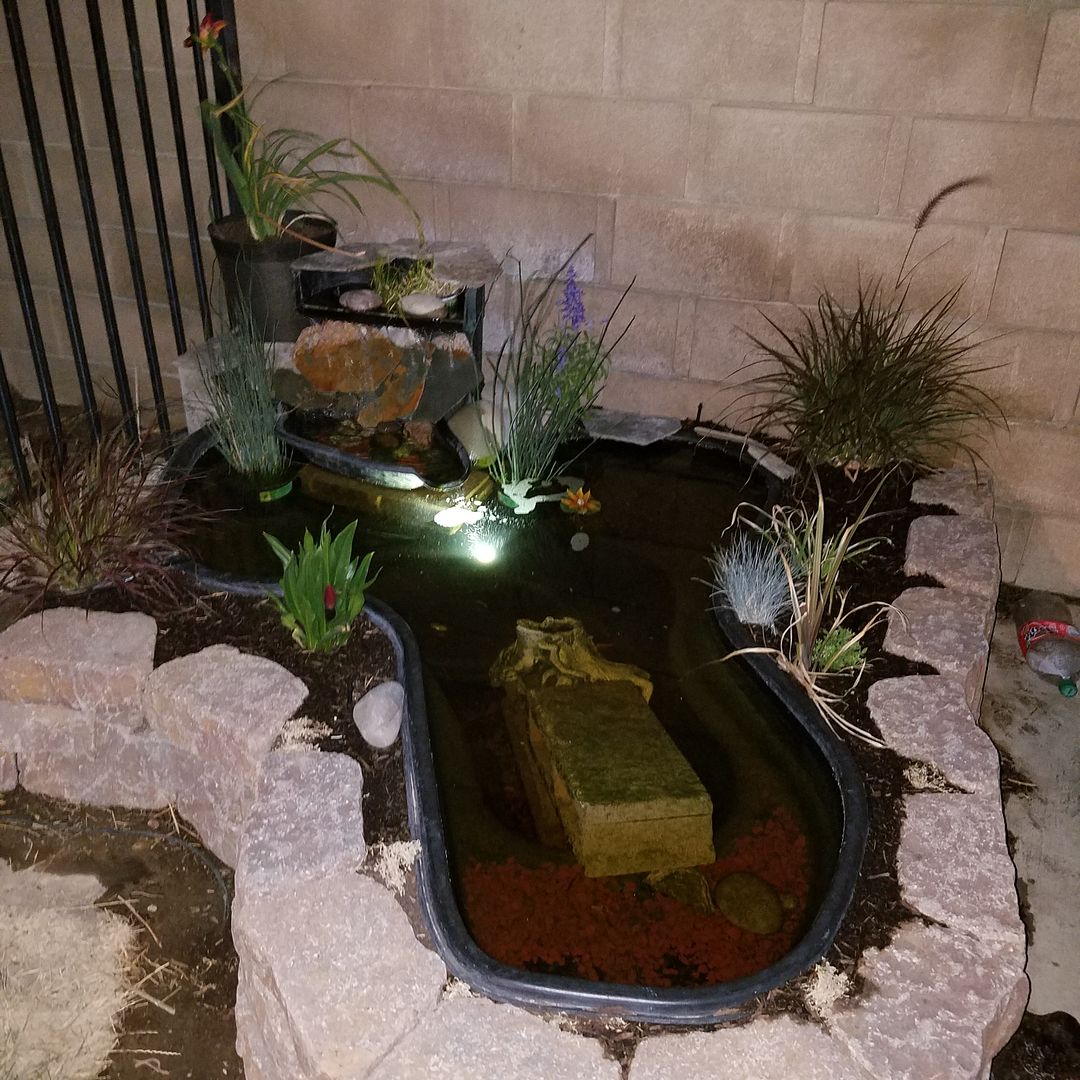 Here it is in the day time.

Here it is at night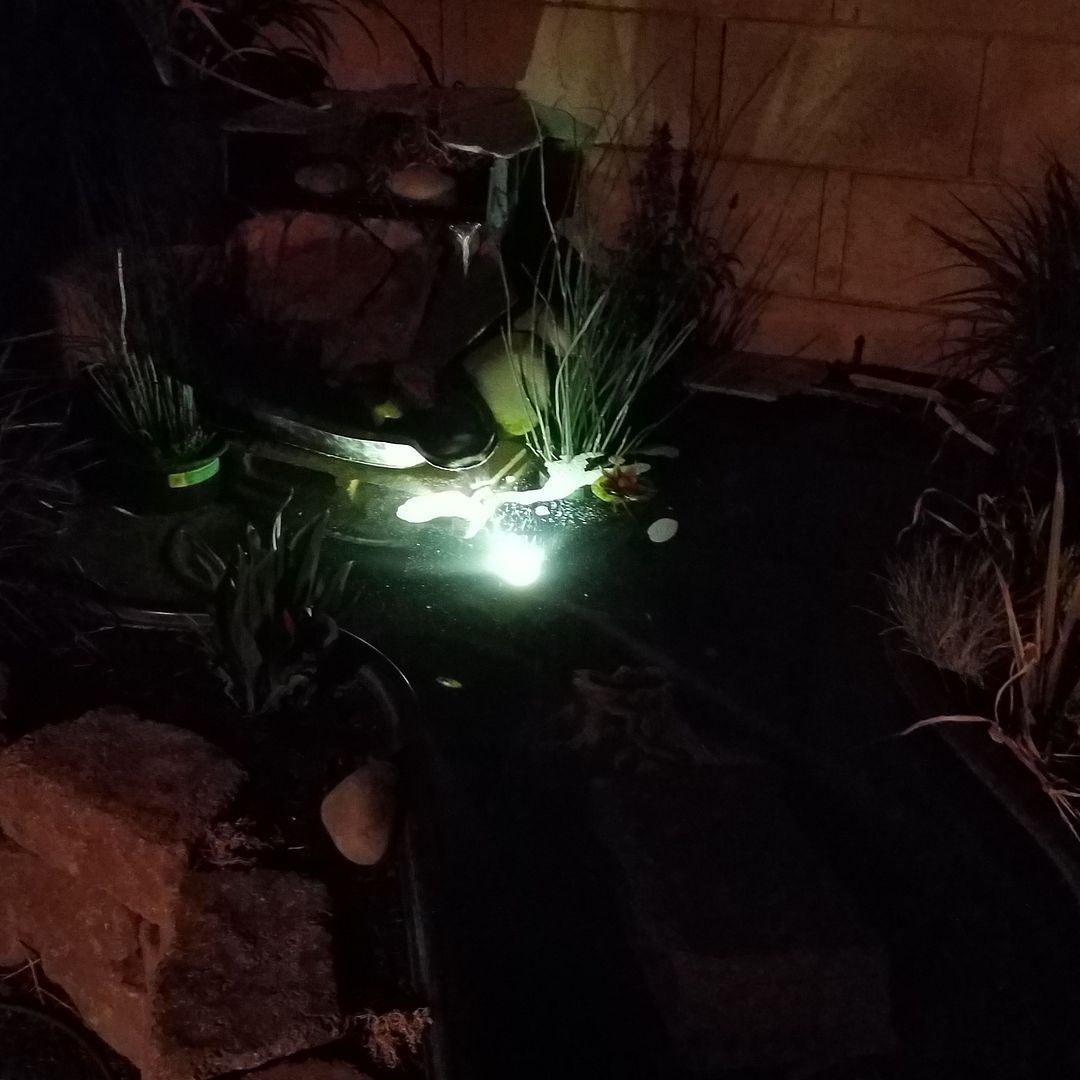 You can kind of see my koi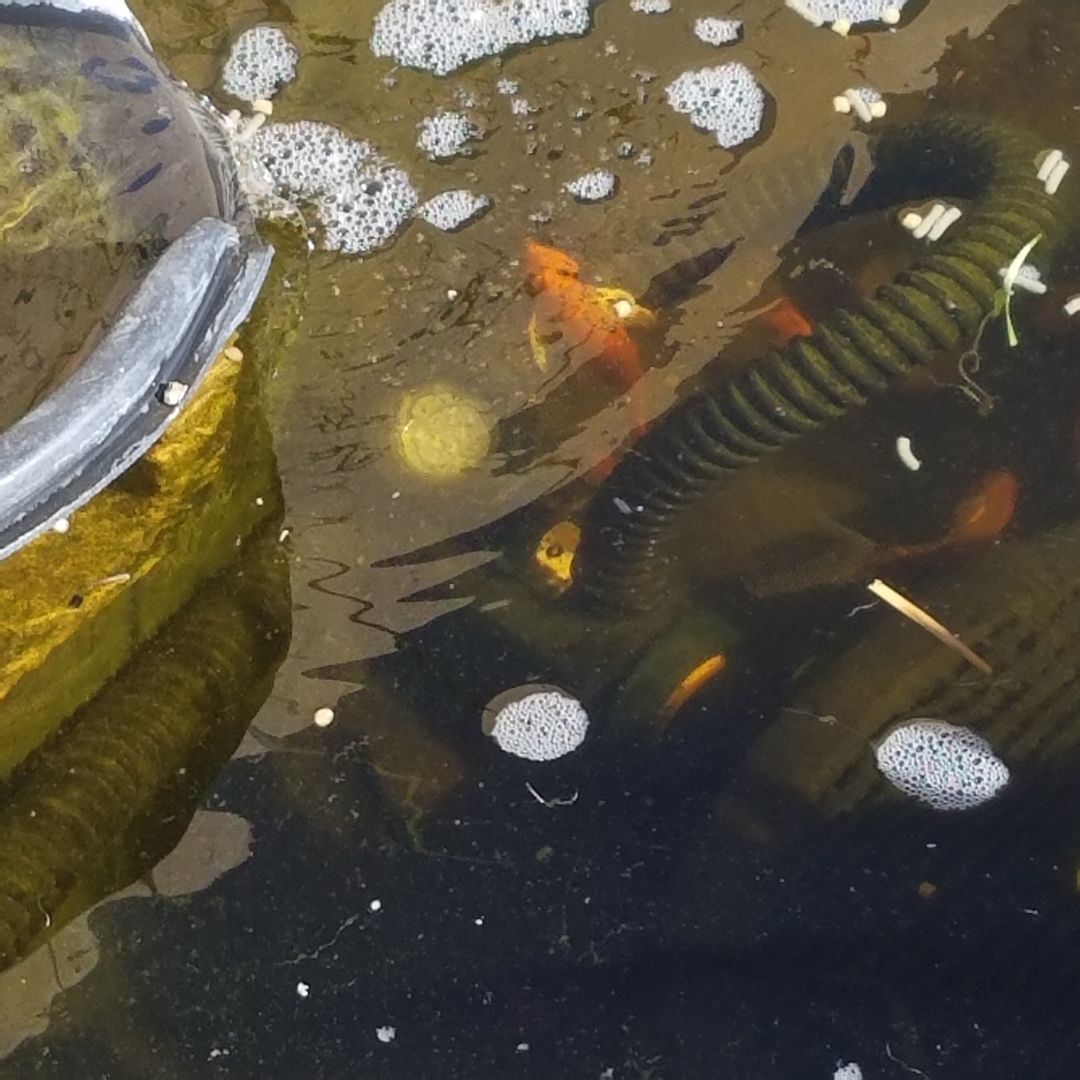 Here is one of my turtles poking his head out from his brick cave. I got them in china town, when they were babies… they were like the size of a half dollar coin. Now they are about a foot long and half a foot wide. Unfortunately they hide all day, and I never get to see them.