Forum FAQ
http://world.teamobi.com/community/game/79/Dragon-Boy-0.html
Can play on: java. Apk. Ios. Pc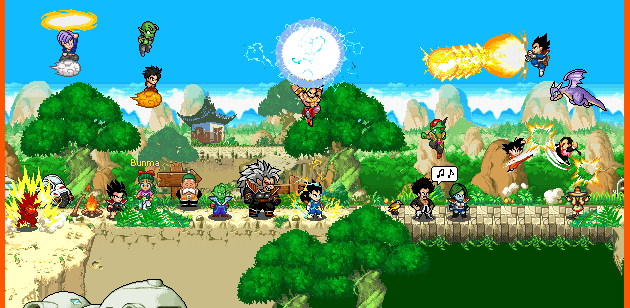 Dragon Boy allows players to team up with their favorite anime heroes in an exciting MMORPG universe.
Join thousands of players to explore the planets fo Earth, Xayda and Namec in a quest to find and collect magical dragon balls. These powerful items are crucial to your success, as you battle against other teams in the fight against the most powerful forces of evil the world has ever seen.
ENGLISH VERSION = STAR 1 server
Link Dowloading
Window: http://dl.teamobi.com/drive/get/yx
Java: http://27.0.14.78/dl/?c=download&type=jar&id=57&ver=2
Apk: http://dl.teamobi.com/drive/get/yA
Ios: http://world.teamobi.com/ios/dragon-ball.php
Play more other games:
http://world.teamobi.com
Call dragon god when all 7 tablets
---
<iframe width="560" height="315" src="https://www.youtube.com/embed/ZT90NDHDGJo" frameborder="0" allowfullscreen=""></iframe>