Greetings everyone.
I proudly present to you a project I have been working on for a while now with great passion.
I officially started off game development with the Eclipse Engine about 6 to 7 years ago I believe with VB6. But lack of
programming knowledge held me back from staying on the project, so I abandoned it.
Now with an incredible amount of programming knowledge and some designing knowledge,
I decided to resume game dev, and it's going a WHOLE lot better now.
I started writing an engine and editor from scratch for Shinzu Legends in .NET. I know using a pre-existing engine would be a lot faster, but
I decided to make my own engine and editor simply for the sake of improving my programming skills and full flexibility for the game.
–--------------------
Shinzu Legends - The Lost Relics is a one-man project that has been made all the way from scratch, including a custom engine.
I have been working on this project for a while now and with great passion. Shinzu Legends is an adventure RPG which is currently singleplayer
but will feature multiplayer functionality in a future update. The game also features a very dynamic and interesting story with funny, mysterious and even sad moments.
I can add a lot more info about the game, but I would like to leave that for the future players to discover.
I hope everyone out there who plays it will enjoy playing this game as much as I enjoy making it.
Special thanks to Celianna for her amazing tilesets.
The game can also be found on Indie DB.
The game's development progress can be followed on Twitter as well.
Here is some eye candy from the game.
Title Menu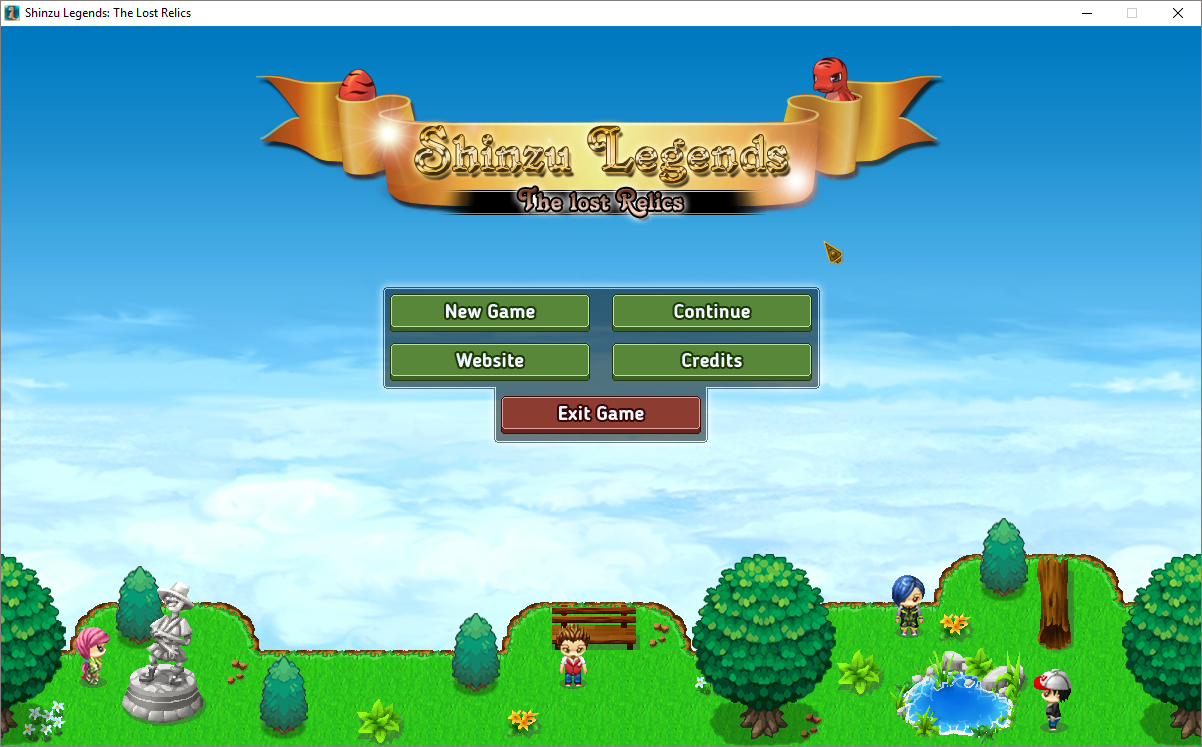 A clear day.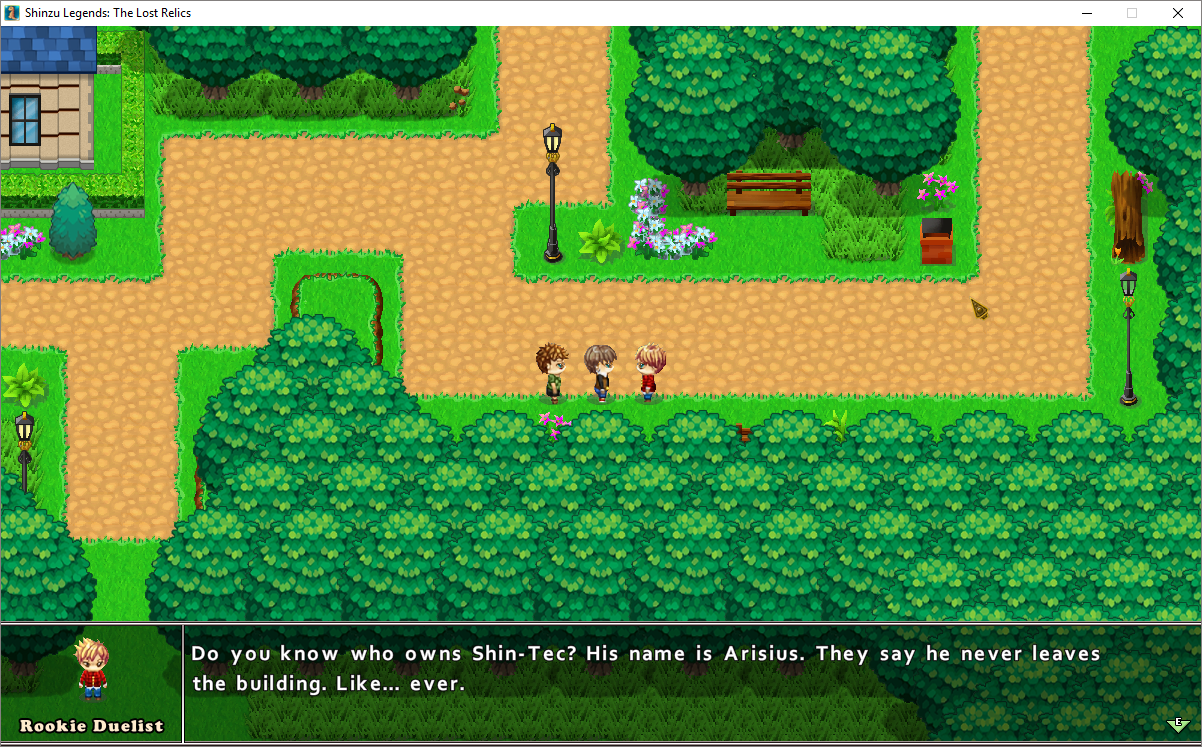 A rainy day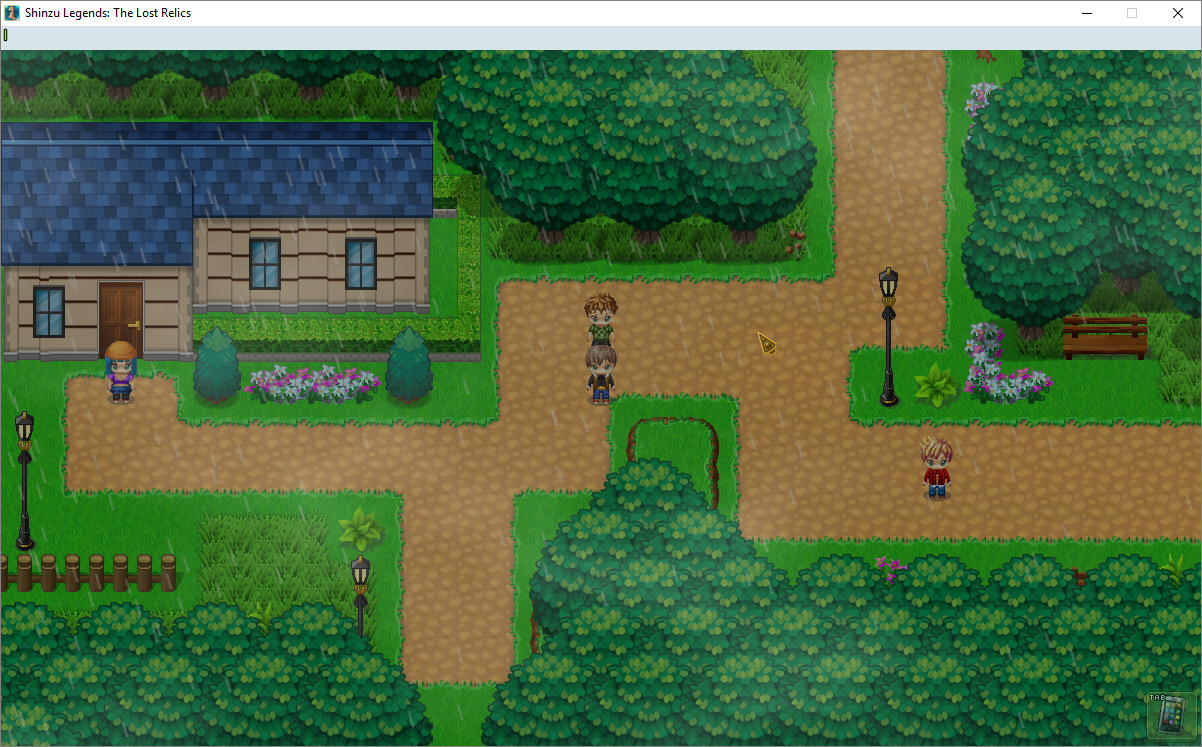 A rainy day at night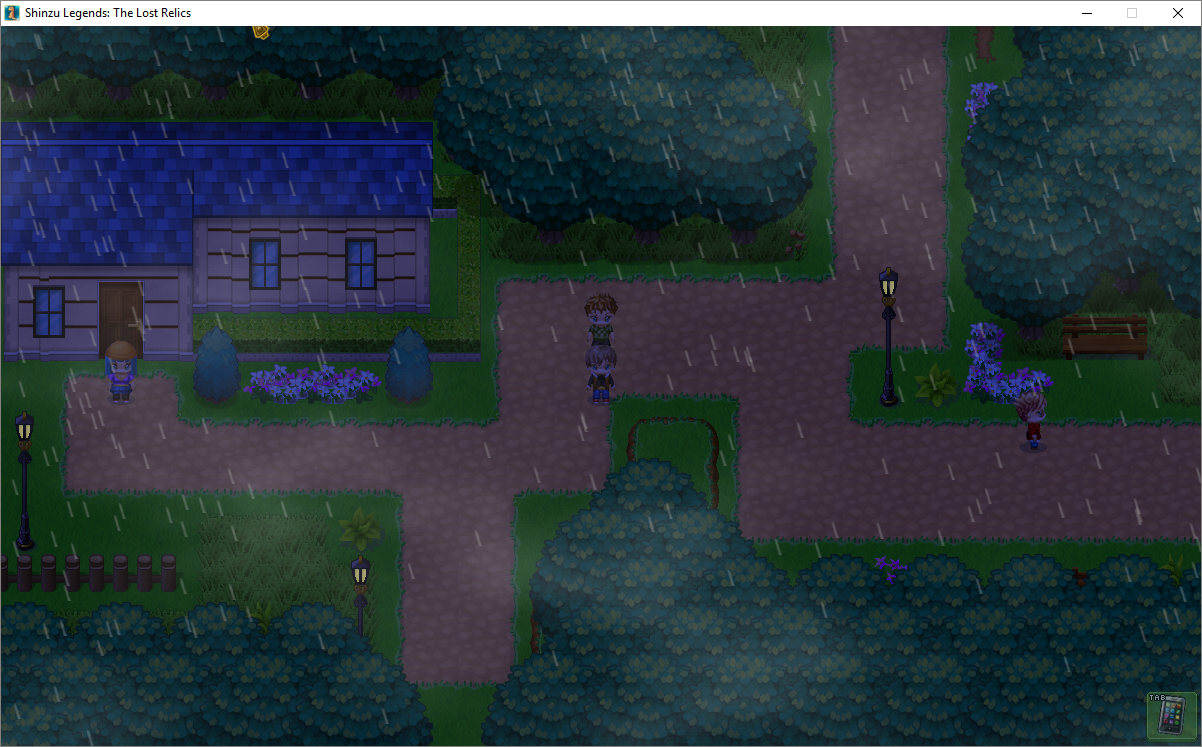 A snowy day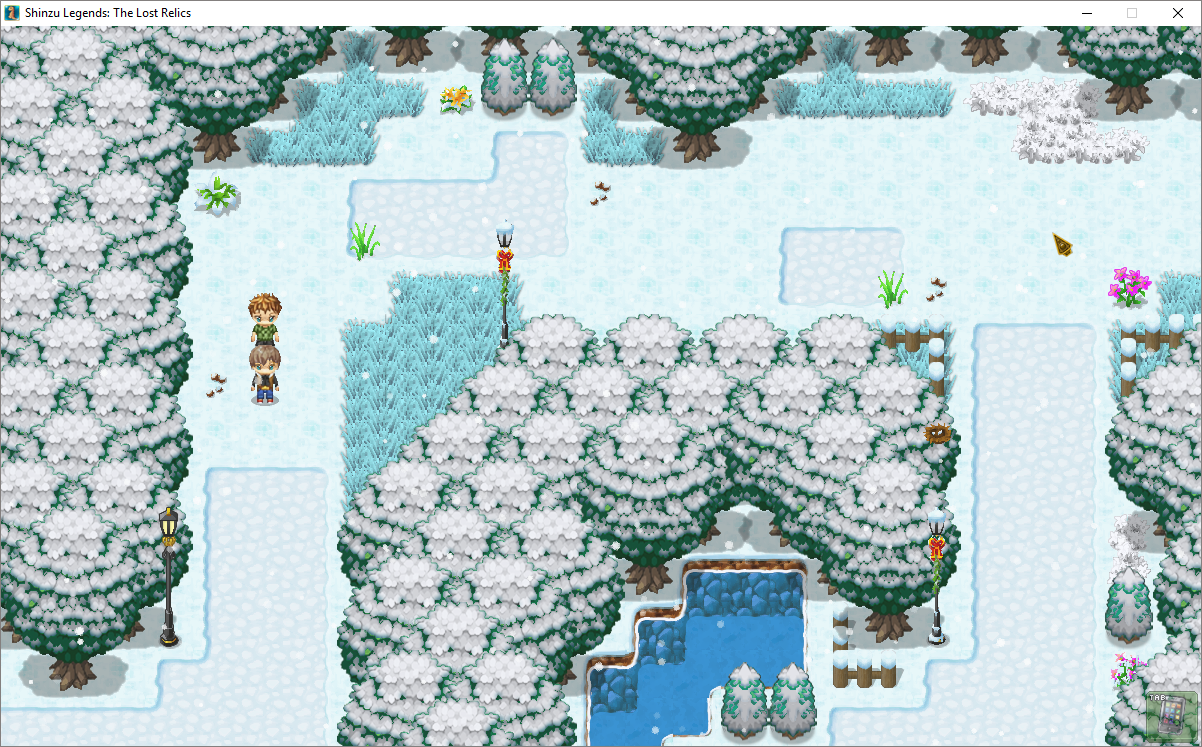 Road signs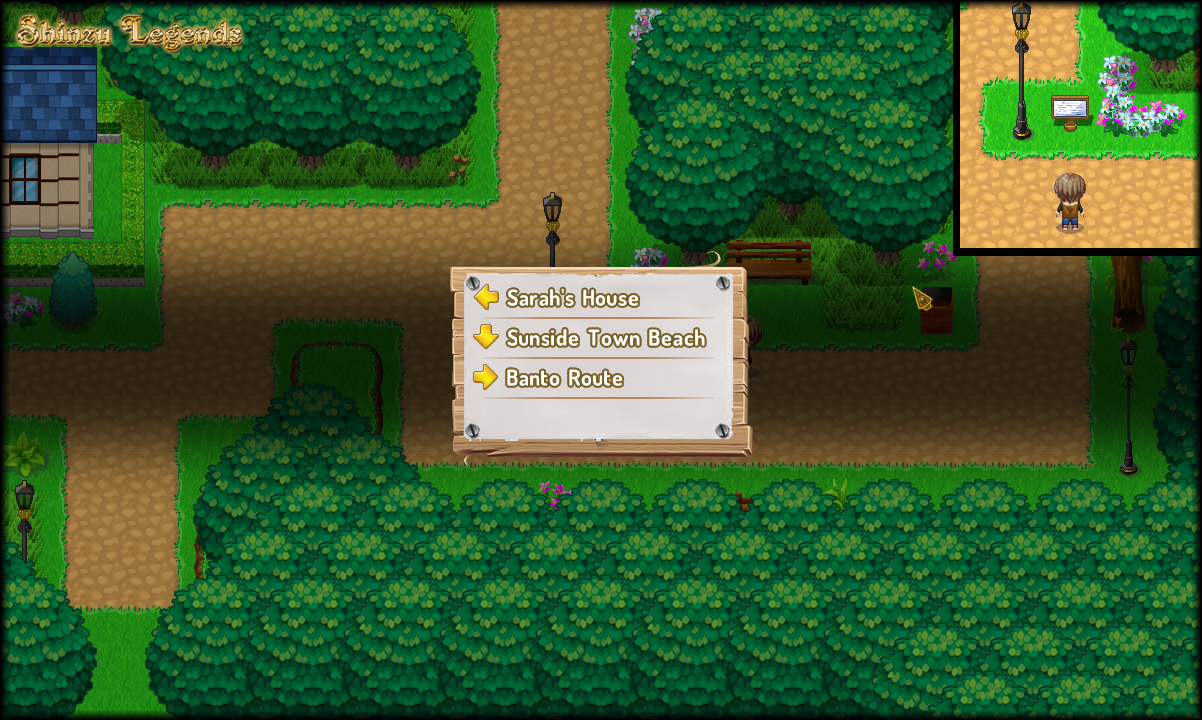 The game features a very handy in-game phone device which combines all the menus together into one place nicely.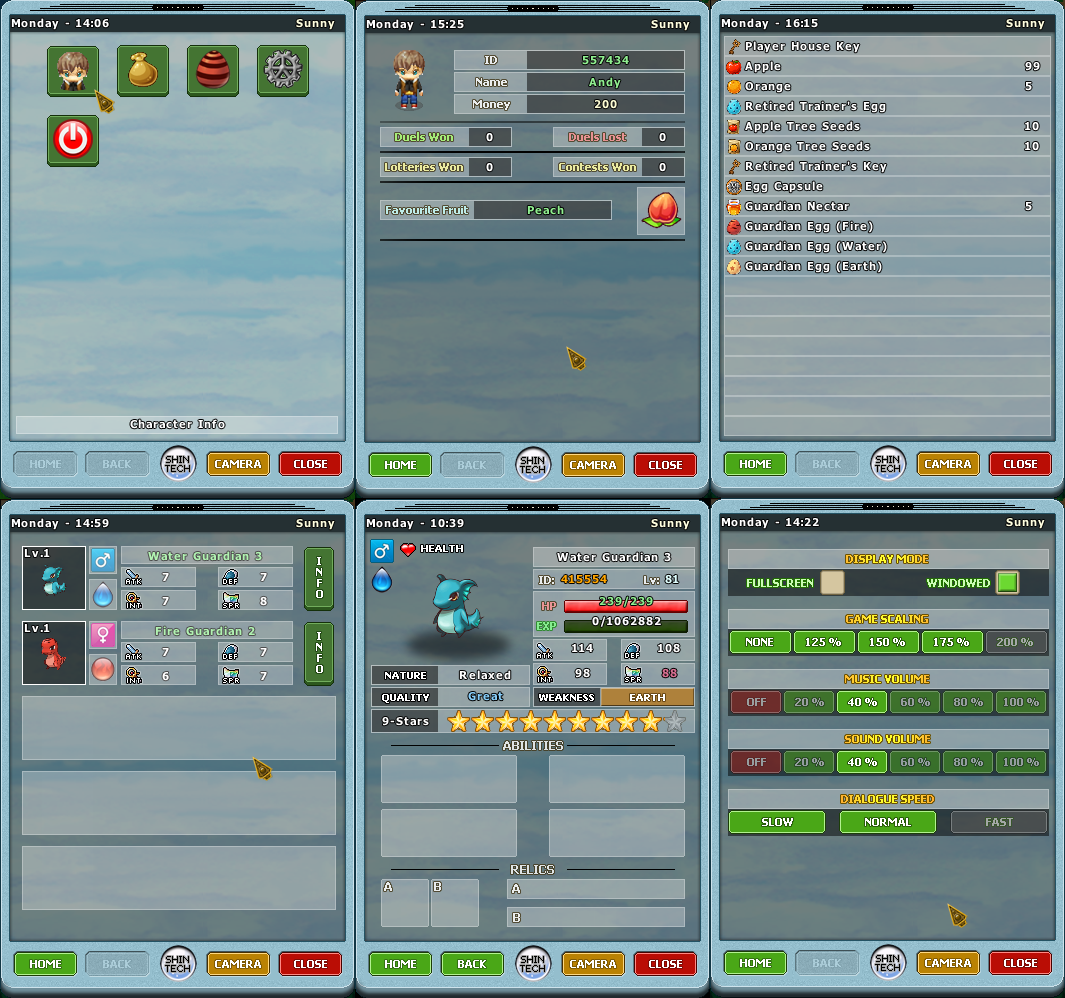 And adorable looking Guardians are adorable beyond belief.