Hello Eclipse,
SolidLink and I have been working on a launcher/manager called Eclipse Connect.
Download from:
MediaFire: http://www.mediafire.com/file/l0b07g6n0175kgk/Eclipse+Connect.rar
DropBox: https://www.dropbox.com/s/zaqoo4fgbnvojkd/Eclipse Connect.rar?dl=0
Google Drive: https://drive.google.com/open?id=0B8Vr5bLe8QyHZVNYNGUxakhDeEk
Trailer: https://www.youtube.com/watch?v=ale8BecjoXU&feature=youtu.be
Eclipse Connect is a launcher which can be used to download the new games and engines posted by the users. Once there is an update, the launcher can collect data automatically and prompt you to update. We also Feature games and engines so if we like it, we can feature it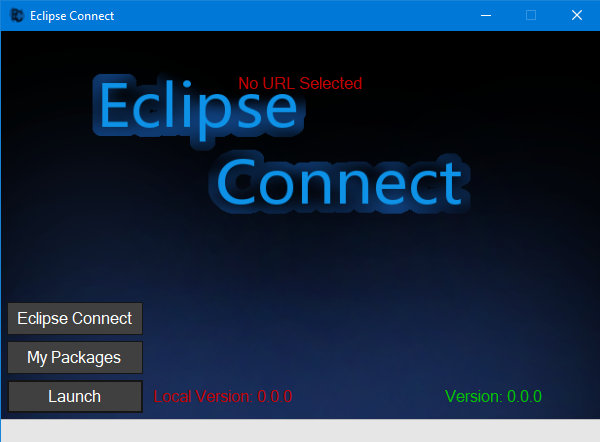 ---
Uploading your games to EC:
https://www.eclipseorigins.com/topic/86195/ec-how-to-submit-your-game-engine
~Make a thread on your game and the link to new updates. Follow the tutorial for Mohenjo Daro's updater (https://www.eclipseorigins.com/topic/86173/mohenjo-daro-s-updater-tutorial-setup)
~Then PM us or use our google forms to upload your games. We will then put your game on EC.
~EC supports all games and engines, and they don't need to be made with any Eclipse engines. However, making a thread for the updates is necessary.
And you are done! Users can then check Eclipse Connect and download your game with a built in updater so it's easy for users to update!
~Keep your game/engine description to less than 300 characters.
---
---
Main features of EC:
Download user uploaded games and engines
Easily launch through the "My Packages" Section
Runs in background mode so you can get notifications if a game has a new update
Featured games and engines
List view for seeing many games at once and tiled for seeing the details before downloading
Tile view shows everything from online
Can go to the game/engine's web site or page
Delete packages
EC auto updates itself on launch and will relaunch when complete.
---
More images!
Andur loaded and ready to play!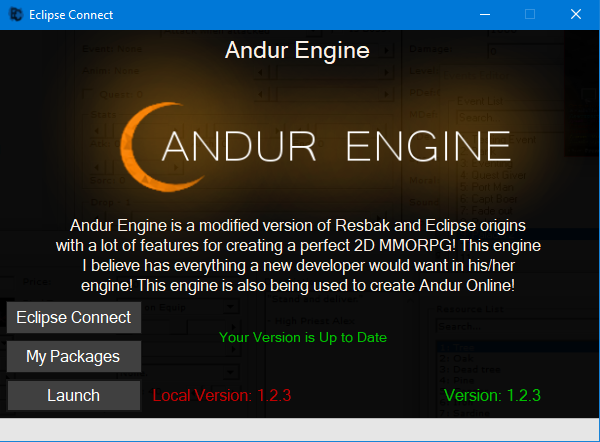 Eclipse Renewal while browsing packages in tileview

The list view to see many packages at once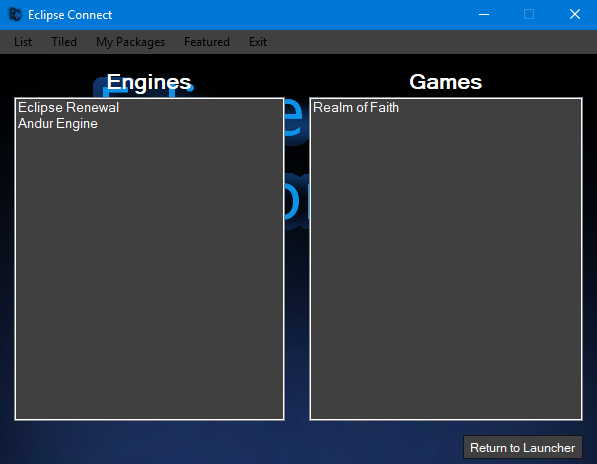 As a side note, any games using Google Drive to host their files will require the user to log in (you only have to login once, after that it will allow you to download the others that use Google Drive). I am trying to make a work around for this.
Current Version: 1.0.2: DOWNLOAD
This link is used by EC to update, please use one of the download links at the top of the page.
Thanks to:
-Mohenjo Daro (Developer)
-SolidLink (Tester and Artist)