This will be a thread of mainly teasers and what's going on with the ER 1.9.0 update.
---
---
Thanks to SolidLink for supplying a render code and idea, ER now has a shadow system using the sprite of the player/NPC. I supplied the code for positioning the shadow, so now it can look like this: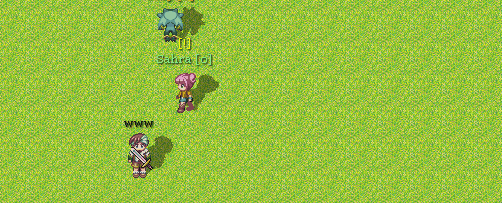 I made the shadow rotate to test the pivot code to make sure it pivoted around the bottom center of the sprite. I may add an option in the future to make the shadows pivot based on the time of day and grown and shrink as well. It will go well when I eventually add an easy to edit day/night overlay system.
---
I've also been designing how I want the folder layout in the server/data to look. I'll be supporting categories and sub categories to make organizing items, NPCs, resources, etc. much easier.
I haven't gotten to code any of these into the engine yet, I just made a data folder and have been manually adding folders to it to see what I like. It's not much but it is a start and is showing me what I want to be able to do with the code.
---
---
Ok, the shadows are done. I don't have the shadows moving in ER for now, but as the picture below shows, they can be set up to rotate easily.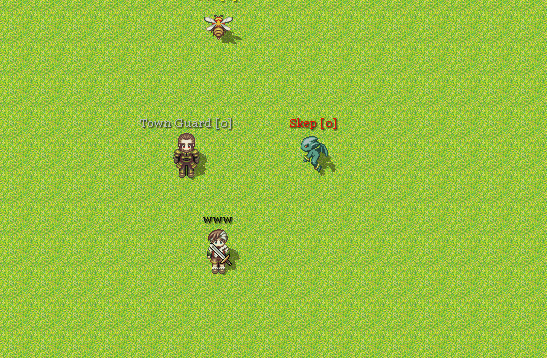 The only thing being changed in that image is the rotation. Everything else is determined through the code and preset values (I'll be making the values changeable outside of the source later as well).