Hello, as many know, I took a break from games, and decided to sell my Pokémon's engine, the server was online for 5 months and is complete and stable.
Systems List:
1-Stones System
2-Own level system by pokémon
2-Ranked Arena System (Pvp Mode)
3-Redesigned character tab with new statuses
4-Coach has his own level
5-Box Items
6-Pokémon Follow Player
7-Hotbar Pokémon
8-Hotbar Spells
9-Global Team System (Guild).
10-Rank Level / Pvp
11-Title system for victories in the pvp movement
12-Reformed Quest System
13-Items / Pokémon Bank System
14-Spell systems by Pokémon type
15-Block for configurable Quests
16-Virtual store on the screen of the gui
17-Badge Panel
18-Teleportation map
19-Tutorial system when logging in the first time
20-Gym System
21-Present items
22-VIP
23-Change the player's name according to his team
24-Pokémon Editor
25-Mounts
26- Exp Booster Item
27-Auto Relogin
28-npc level can be edited individually on each map.
29-Pokédex information / Capture Pokémon to complete.
30-Conversation editor.
31-Team Panel.
32-Anti Hack (Client) / (Server).
33-Stable Server (Online for months)
34-Exp Event
35-Can create automatic events
36-Optimizations on the server for better performance.
37-Recover account
38-Auto Spell
39-Auto Loot
40-Creation of personalized people
41-Capture of Pokémon by pokeball.
42- Others.
+1000 Maps / 600 Created Pokémon, + 100 Quests, + 200 Items, + 300 Npcs.
Images: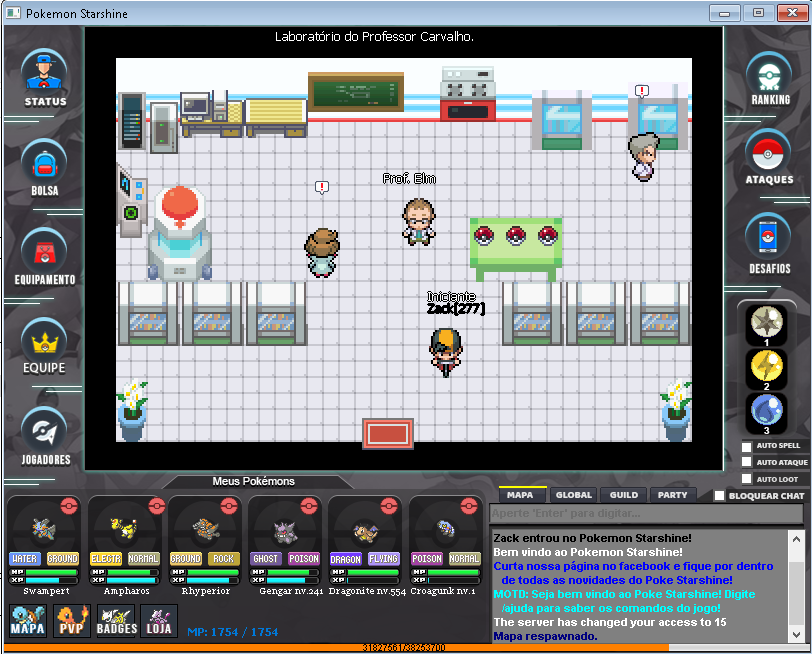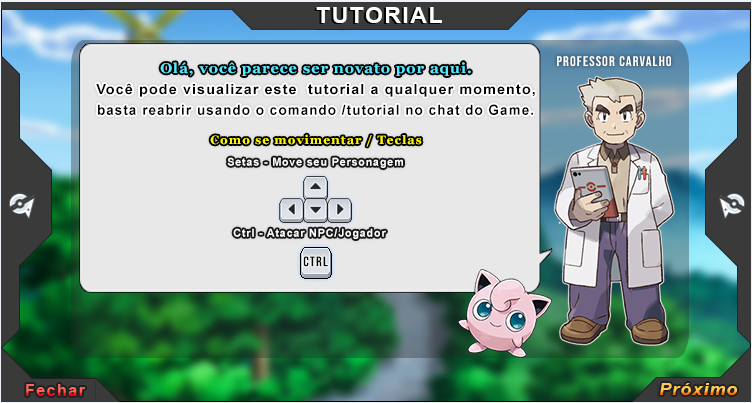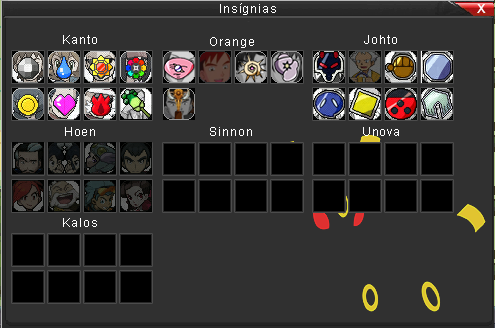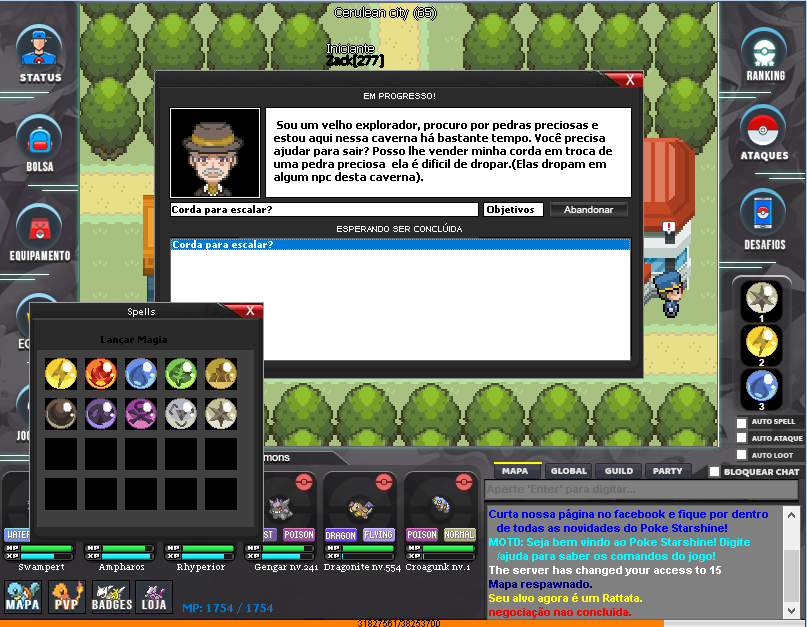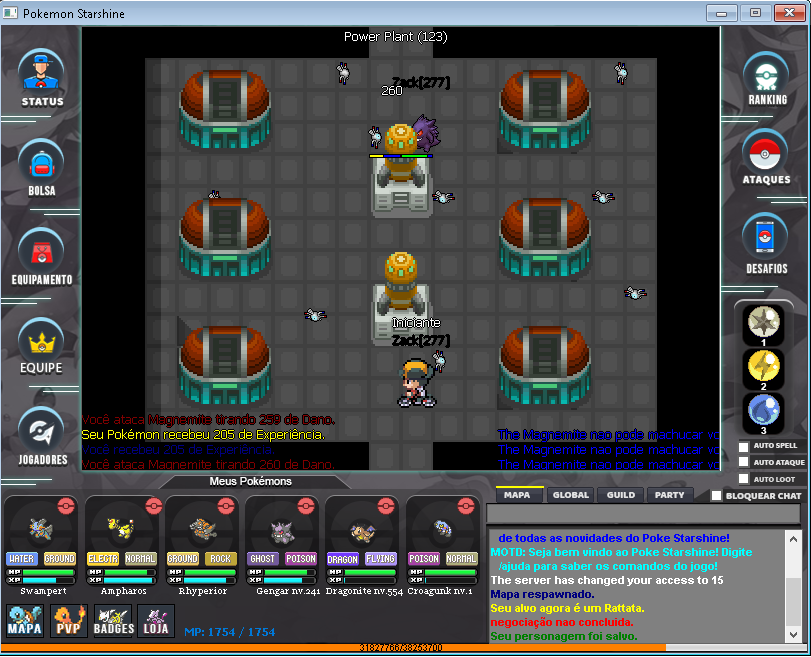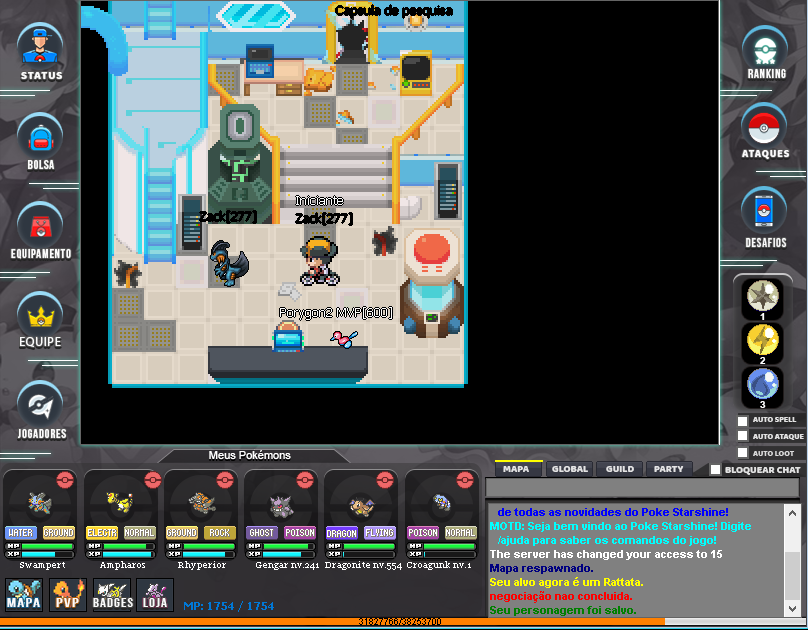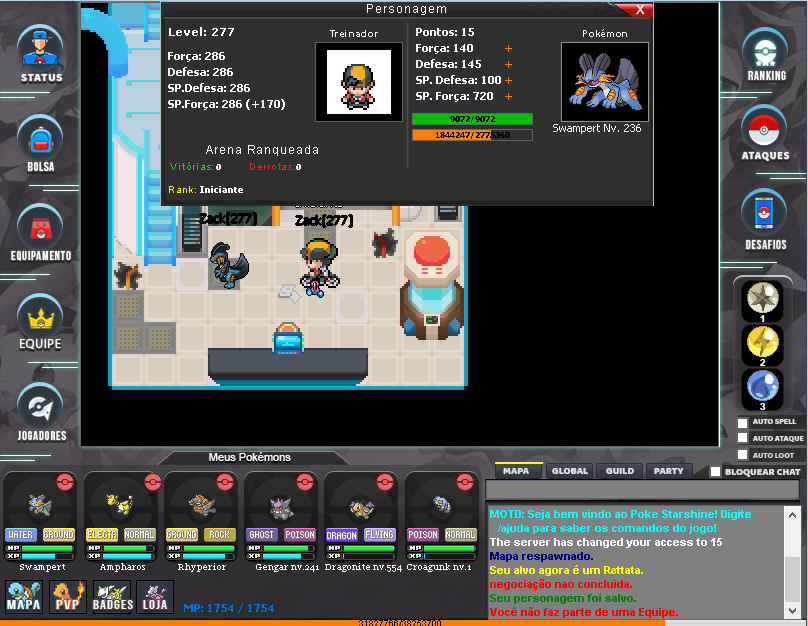 Video:
https://www.youtube.com/watch?v=-o6RIFTsB5Q
https://www.youtube.com/watch?v=aIkfGx_r1TY
Price:Negotiating privately, send message.
My discord: Mika#6121